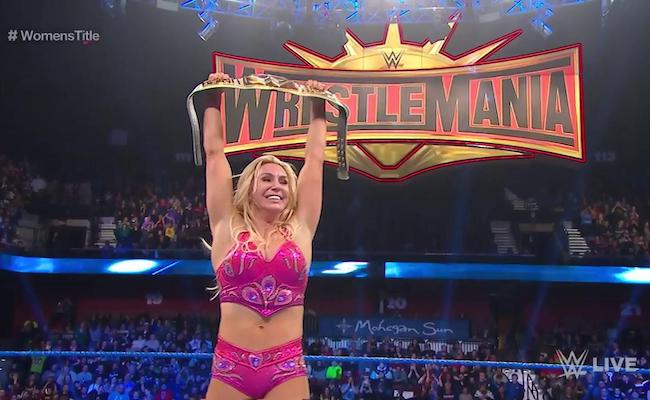 Just one week out from WrestleMania, and we have no idea what's happening in the women's main event.
WWE has built toward a Becky Lynch-Ronda Rousey main event essentially since Survivor Series, before adding Charlotte Flair to make it a triple-threat tilt.
Lynch and Rousey have done more than enough to draw intrigue in a single's bout, but the leader in sports entertainment seemed dead set on including Flair in the match. That was at least until Tuesday night, when she stunned everyone by winning the Smackdown Women's championship.
Becky Lynch set up a showdown between Charlotte and Asuka with a promo, where she said Charlotte doesn't deserve to be in the title picture. Charlotte responded by getting on the mic, saying she'd prove everyone wrong and beating Asuka with the Figure-8.
To make things even more confusing, the title change happened just one day after WWE announced that the scheduled triple-threat match for the Raw Women's title would main event WrestleMania for the first time in history.
Who knows where WWE goes from here. Again, we're one week out from WrestleMania and Asuka didn't have an opponent lined up. So maybe, they flip Charlotte into a rematch with Asuka and remove her entirely from the Raw title picture. Or maybe both belts will be on the line for the Rousey, Charlotte and Lynch to fight for.
For now, we'll just have to sit back and see how this unfolds.