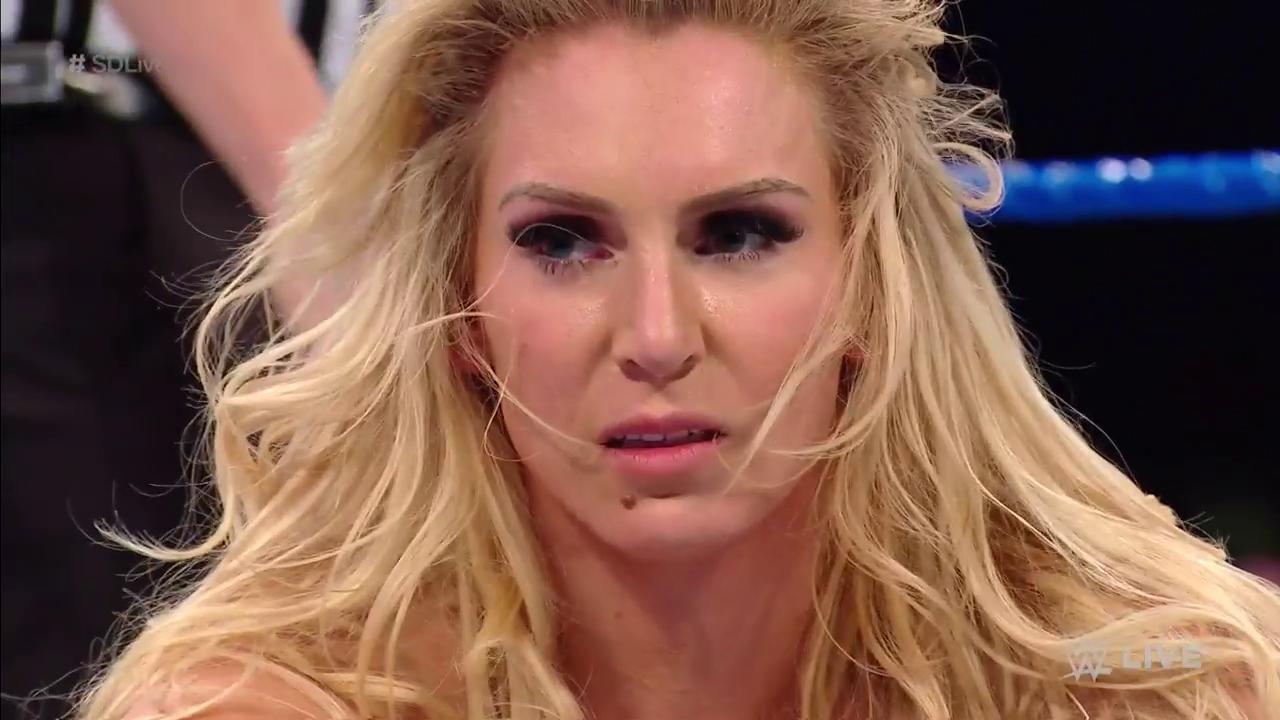 WWE.com scared a lot of fans on Tuesday afternoon when they announced that due to injury, Smackdown Women's Champion Charlotte Flair would be unable to compete in her Mixed Match Challenge semi-finals match against Sasha Banks and Finn Balor, and included a poll to name her replacement. Some reports have put her availability for WrestleMania 34 and her match against Royal Rumble winner Asuka in jeopardy, but it doesn't look that serious.
Per Joseph Currier over at the Observer, Flair underwent minor dental surgery for a mouth infection last Wednesday, and that's the reason for her being pulled from the Mixed Match Challenge. It's also the reason her announced match on Smackdown Live against Natalya is no longer mentioned in previews for the show. While WrestleMania's only a scant 12 days away, they're expecting her to be healed up in time for her marquee match-up on the grandest stage.
The fan vote to replace Flair in the MMC is between Becky Lynch, Carmella and Lana — all previously eliminated from the tournament — and it'll be interesting to see if that means the Boss Club will advance to the finals as the "second chance" team, or if one of those women will replace Charlotte in the finals to keep her and Asuka apart before the biggest show of the year.