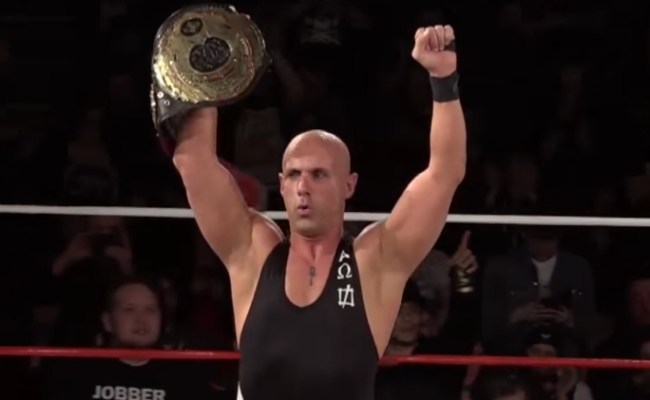 If you've ever watched independent wrestling, there's a good chance that at some point, Christopher Daniels was one of your favorite wrestlers, if not your favorite. "The Fallen Angel" has been doing this for a long-ass time, and he recently experienced what is arguably the crowning achievement of his career, when he captured the Ring of Honor World Championship in March.
Daniels had cups of coffee in WCW and in WWE, where he was a Conquistador and at one point considered to be the man to play Undertaker's "Higher Power." But he's spent the bulk of the last 15 years as a focal point (to varying degrees) in ROH and TNA.
He was recently asked by WSVN-TV if he thinks WWE would ever sign him, and Daniels gave the simplest, easiest, and most obvious answer: if it was ever going to happen, it would have happened when he was a much younger man.

"I don't think so man. Honestly, I'm sure the WWE's not looking for 47-year old rookies and that's fine with me. The timing of my career worked out where when I might have been interesting to them, were times that I was under contract with TNA or Ring of Honor and that's fine with me. I'm happy to build up Ring of Honor as best I can."
If and when Daniels finally hangs up his boots, I imagine he'll be tapped for a Performance Center coaching gig or agent role in short order, like his buddies Adam Pearce and Steve Corino (and Jimmy Jacobs, of course).
I would also love to see him in a James Mitchell-esque manager role in NXT, or something along those lines.