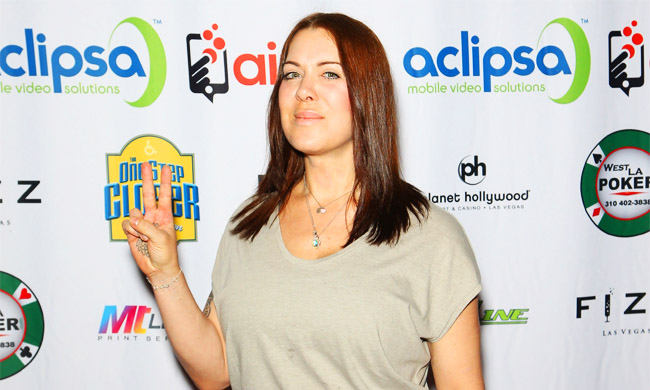 After spending several years away from the spotlight in Japan, former WWE Intercontinental Champion Chyna has returned to America, where she's trying to put together an "inspirational" documentary about her journey to get her life on track and reconnect with old friends. One of the stops on her whirlwind tour was WWE headquarters, which was certainly surprising, considering she accused Triple H of physical abuse on a radio show only days before. What exactly went down at WWE headquarters has been a bit of a mystery up until now, but now we have the answer from Chyna herself…
"We were abruptly turned away. It was as cold as ice in there. I went to take the picture, then we're told to basically take our leave. They weren't having any of it. Definitely an icy atmosphere."
Chyna continues to push hard for a meeting with Triple H and WWE, something that's probably not going to happen if she keeps sharing personal stories about Triple H. Speaking of which, Chyna also talked about the last time she met with Triple H in person.
"The only time I ever spoke to Hunter again (after leaving WWE), which wasn't really speaking again, was when he physically came to pick Sean Waltman up for rehab. He just showed up outside my door one day. I was incredibly surprised to see him, but I don't think we even spoke two words. I don't believe I could have spoken two words, either."
Yeeeah, I dunno, sounds like a meeting with Triple H and WWE brass might be just a tad awkward. At this point, I'd say Chyna's best shot of meeting Triple H again would be if Mick Foley sneaked her backstage under a flannel.
(Via Wrestling Inc.)