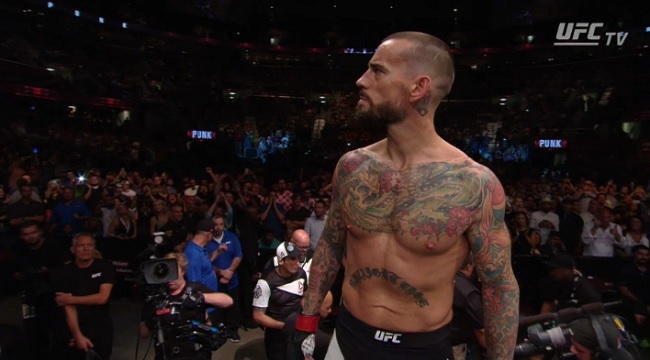 After two years of trash talk, delays, doubts, injuries, more delays, a documentary series, and gallons of virtual and actual ink spilled in charting his journey, former WWE Champion CM Punk finally made his mixed martial arts debut on Saturday night, facing Mickey Gall on the main card of UFC 203.
Punk made his grand entrance to his old WWE theme, "Cult of Personality," to a mostly positive reaction from the Cleveland crowd. When the fight began, Gall immediately shot for a double-leg takedown and got in the guard. He rained down some big shots before taking Punk's back and going for a choke several times. He threw some shots and Punk escaped one choke, but tapped out to a rear naked choke at 2:14 into the first round.
Punk was gracious in defeat, raising Gall's hand before the official decision was announced. Gall improves to 3-0 as a pro and 2-0 in the UFC.