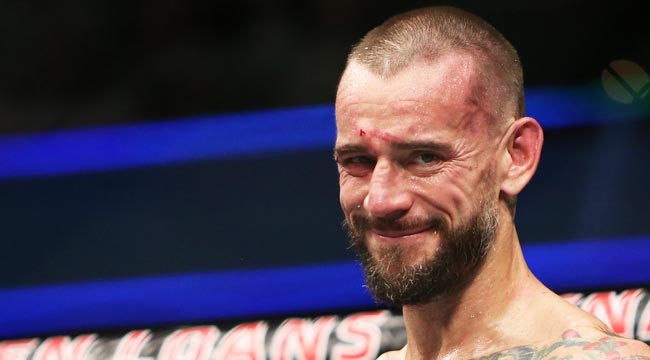 CM Punk is done using emojis to hint at the date for his next fight, the man also known as Phil Brooks is now blatantly citing UFC 225's date of June 9 to shut down trolls on Twitter. A peak moment in social media's impact on the fight game, no doubt.
Here's Punk, pretty obviously stating when he's going to fight, which may or may not make Dana White happy.

Punk's opponent isn't confirmed yet, nor is his fight obviously, but all signs point to Mike Jackson, who lost to Mickey Gall a few years back for the right to fight Punk in the first place. Jackson's currently 0-1 and has spent most of his time as a kickboxer, so stylistically it opens up more options for Punk. Instead of facing down a BJJ brown belt with sharp elbows like Gall, this can start on the feet and possibly stay there, which may or may not be a good thing.
UFC 225 is technically Chicago's first UFC PPV (and also its first summer UFC show) and has been a sought-after landing spot for a long list of fighters ready to hop back into the Octagon. The middleweight title will likely be on the line as Bobby Whittaker takes on Yoel Romero, and Alistair Overeem, Rashad Evans and Joseph Benavidez are all on the card.
Now it seems like that's in part to get on this homecoming show for Punk. Good business. Sadly, Punk isn't fighting Floyd Mayweather, but he should.