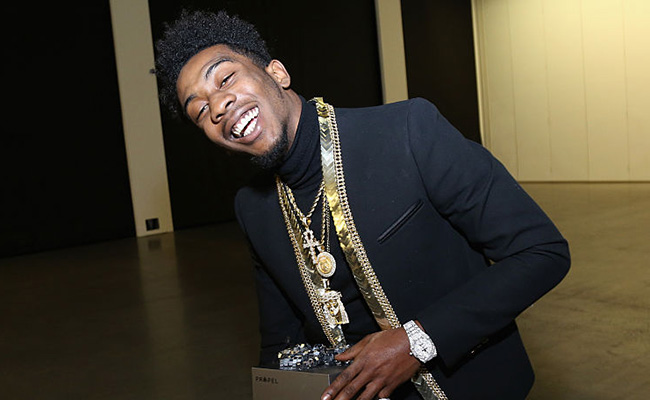 If you're on a wrestling site reading this like, "what the hell is a Desiigner, is that a typo," he's the young rapper behind the hit song 'Panda', the attempt to save endangered species via said song (that is definitely not about actual panda bears), tracks about Timmy Turner and playing Pokemon Go worse than anyone ever. For GQ magazine. He's living a special life.
If you're on a wrestling site reading that like, "wait, what, back up," he spent this weekend skipping the Grammy Awards to attend the WWE Royal Rumble. So, you know, he missed Bruno Mars winning everything in favor of Shinsuke Nakamura winning everything. Solid trade.
Here he is having the time of his life in the friends and family section, marking the hell out for the return of Rey Mysterio and singing along to Lita's entrance theme. No matter what you think of him as a rapper, it's always fun to watch someone have fun at a wrestling show.
And here I thought Desiigner would be more into Impact Wrestling, since they used to be run by Panda Energy. Or that maybe he was into WCW, because of all the broads he has in Atlanta.