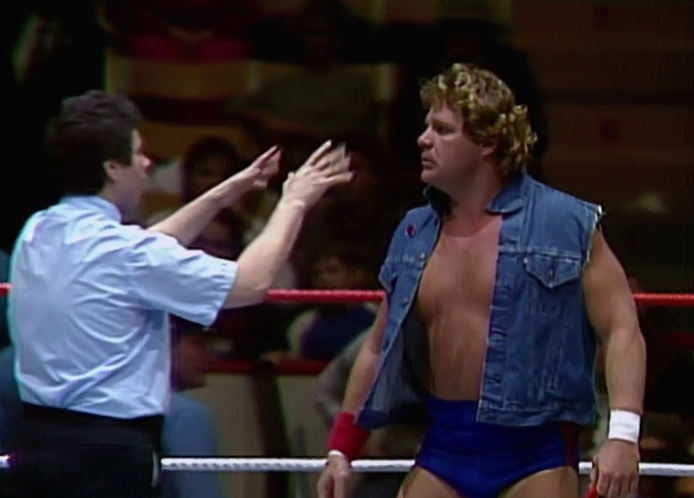 We've lost another star from the territory days in professional wrestling as 'Dirty' Dick Slater has died at the age of 67.
Slater is best known for his work in Mid-Atlantic Championship Wrestling and World Championship Wrestling (as well as his retroactively unfortunate nickname … although that was probably on purpose), and for his brief run in the World Wrestling Federation as 'The Rebel.' Slater is known as one of the toughest men of his era, from his origins in Florida wrestling in 1968 until his retirement — as part of the also hilariously named WCW tag team Rough 'n' Ready with Mike Enos — in 1996.
One of his most infamous stories (which you can hear about in detail below) involves the time he gave a rookie Sting a swirlie for getting fresh with his ex-girlfriend. Some versions of the story have him beating up Sting and the future Ultimate Warrior at the same time, even.
There's also the time he beat up Oakland Raiders legend John Matuszak in defense of wrestling being "fake" and threw him through a window, which you can listen to a story about below.
Like a lot of these stories, Slater's post-wrestling life involved tragedy. In 2004, Slater was convicted of stabbing his girlfriend while under the influence of painkillers and was sentenced to a year of house arrest and two years of probation.