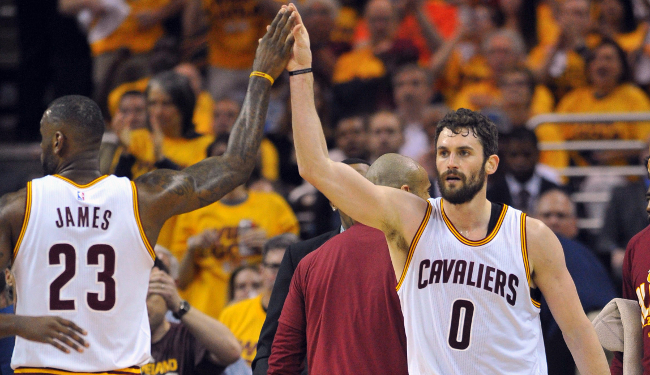 The Cleveland Cavaliers Game 5 blowout of the Toronto Raptors was one of the most heinous in Conference Finals history, and there's only one reasonable explanation as to why: WWE Superstar Dolph Ziggler was there to cheer them on. Nothing says winning like Cleveland and Dolph Ziggler, right?
Here's a clip from the Cavs' Twitter of Dolph taking a break from this month's 15 matches with Baron Corbin to lead the Quicken Loans Arena in a Let's Go Cavs chant.
Ziggler is All In 216. If you're wondering why The Miz isn't there, it's because he's Mostly In 440.