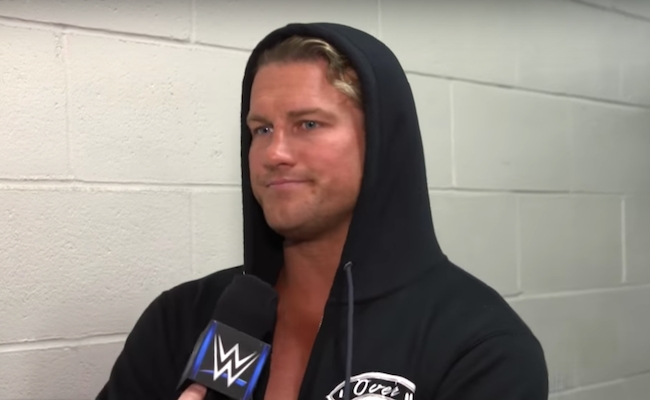 Dolph Ziggler may be one of the most underutilized talents in WWE today. The former two-time World Heavyweight Champion has bounced up and down the card in recent years with a workrate that many longtime fans have often compared to Shawn Michaels. For the past several years, his career has plateaued, and Ziggler himself has been in a bit of a no man's land with a future full of uncertainty.
Ziggler won the United States Championship last year, laid it down in the middle of the ring and disappeared from television. He returned at the Royal Rumble in the No. 30 spot, only to get tossed over the top rope and eliminated without much of a fight. He then went from challenging for the WWE title at Fastlane to wrestling random tag matches on Smackdown and ultimately was cast aside in the Andre the Giant Memorial Battle Royal at WrestleMania 34, failing to make the final four participants.
Ziggler's specific situation seems odd, with reports noting he had signed a new deal with the company before his return to the Rumble. That's because everything isn't quite what it seemed.

During an interview with Fox Sports Australia, Ziggler mentioned that isn't accurate. Despite rumors of him signing a two-year deal worth $1.5 million, Ziggler said as of this moment he has not. With his contract set to expire "very shortly," Ziggler also acknowledged there is a deadline approaching, and he has other options on the table.
"I have a bunch of things going on and I don't like taking days off and I don't want to leave WWE but it's great to have some options," Ziggler said.

"I've asked before to go away for a little while just so everyone can forget I lose 99 times out of 100 and it's never really come through, so I might have to do it on my own and see what happens."
This isn't new for Ziggler to consider leaving WWE. It was rumored in 2015, and again in 2016 when he put his career on the line against The Miz at No Mercy. This specific time seems like the closest Ziggler has come to truly leaving WWE.
After he gave up the U.S. title, many assumed there were big things in store for Ziggler. For now, it seems to be much of the same with no end in sight. That is, unless Ziggler bolts from the WWE machine and follows the Cody Rhodes path to individual success.