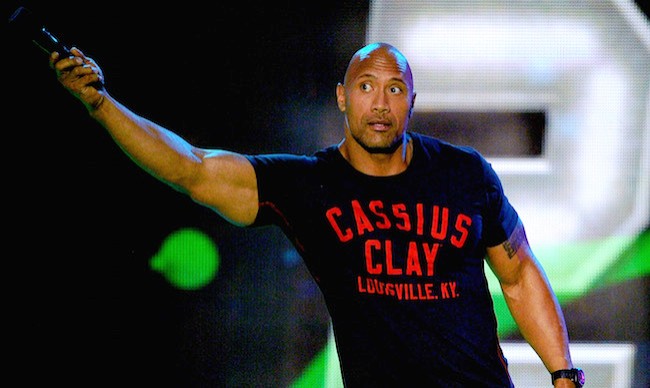 Dwayne Johnson, aka The Rock, is seemingly everywhere in Hollywood. He's starring in kid's movies, comedies and action moves, managing to find a great deal of success in all three categories. His IMDb page is almost hilarious to look at because, every year, he has like four or five new projects.
In 2018 alone he'll see the release of Rampage, Skyscraper (which saw its insane trailer debut during the Super Bowl) and Fighting With My Family, not to mention various other movies that could start shooting this year. On the TV side of things, his HBO show Ballers has been greenlit for Season 4, but The Rock apparently isn't done there.
No, it's now officially time for The Rock to take over one of the final territories that has been without the jabroni beating, pie eating, trail blazing, eyebrow raising one: network television. After the Super Bowl, Johnson appeared on The Tonight Show with Jimmy Fallon and announced he has a new show coming to NBC called The Titan Games, which will be a sports competition show produced with the team that created American Ninja Warrior.

There's not a ton of information available about what kinds of competitions contestants will face on The Titan Games, but with The Rock in charge, one would think they'd be fairly grueling physical challenges of some kind. What we do know is that anyone can enter, via the application process here with a deadline of April 14, 2018.