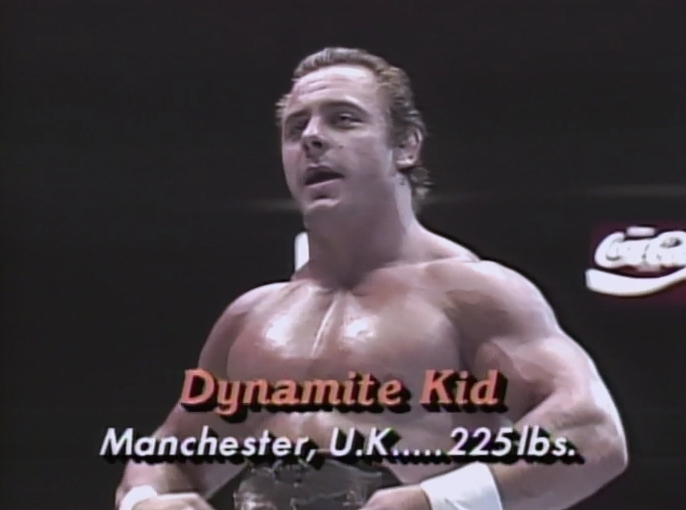 Sad news from the world of pro wrestling this morning as Dynamite Kid, one half of the legendary WWE tag team the British Bulldogs and one of the most influential in-ring performers of his era, is dead. The news was broken by a fellow legend, Marty Jones, early on Wednesday morning, on Dynamite's 60th birthday.
Tom Billington began his career in 1975 as a way to escape a coal mining job, and made an impact in Stu Hart's Stampede Wrestling after moving to Canada in 1978. In the early 1980s he competed for New Japan Pro Wrestling where he'd develop an unforgettable rivalry with the original Tiger Mask, Satoru Sayama, in a series of matches that would lay out the blueprint for the next four decades of junior heavyweight wrestling. He's most famous to modern fans for his four-year run alongside Davey Boy Smith as the British Bulldogs in the World Wrestling Federation, where he held the WWF Tag Team Championship on one occasion.
As of Wednesday morning, the wrestling community was already reacting to his passing.
Billington continued wrestling in Canada and Japan until 1991, and had his final match in 1996. A year later, he'd lose the use of his left leg. He suffered a stroke in 2013. While his personal life was reportedly fraught with danger and controversy, his influence as a performer can never be denied. If you aren't familiar with his work, here are a few videos to help you out.