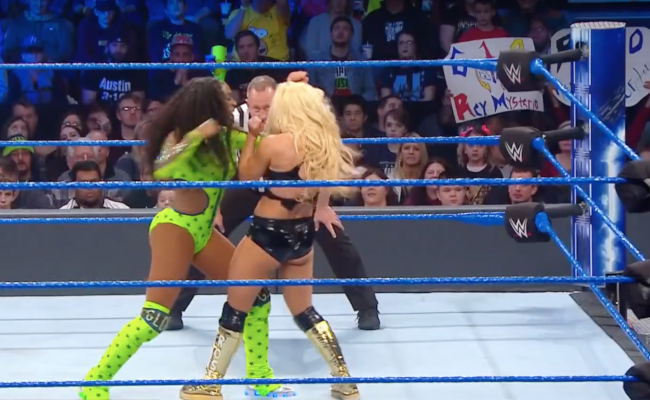 We keep hearing things about Fox TV's big plans for Smackdown Live and possibly other WWE products, but with the new TV deal not going into effect until October, we don't have any official details to go on, other than knowing that Smackdown will move to Friday nights and still be broadcast live. That leaves a lot of room for speculation, especially considering that this is a move from cable to broadcast (although that means a lot less than it used to), and Fox has a pretty different corporate culture and brand than USA, which is owned by NBC/Universal.

This is worth taking with a grain of salt, but via Ringside News we learn that Rajah is reporting that Fox is looking for "a more edgier product and that they aren't looking to give into the PC culture that dominates current WWE programming."
Obviously we all come at these things from our own perspectives, but I for one am baffled by the notion that WWE programming is currently dominated by "PC culture." This is a company that promotes shows in Saudi Arabia, devotes much less time to women than men (and pays them much less too), and currently only has one openly LGBTQ performer under contract (whose sexuality goes unmentioned on the show itself). So what does a less "PC" WWE product even look like? The return of lingerie matches and a heel turn for Mustafa Ali? That doesn't sound promising.
But again, this is really just a rumor, so there's no reason to make a big deal out of it for now. The same report also says that Fox wants a two-person commentary booth instead of WWE's usual three-person version, and that change sounds pretty positive.