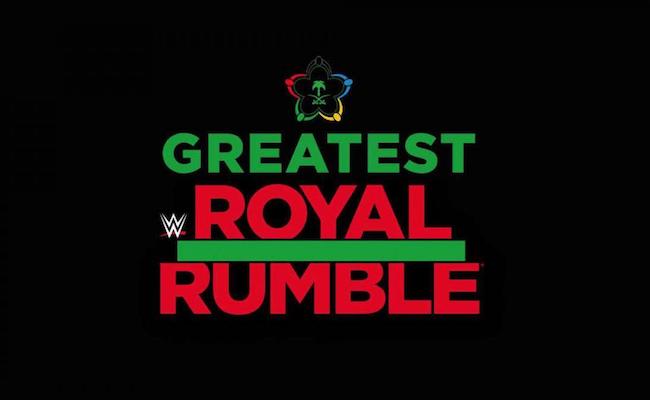 Remember back in March when a set design for WrestleMania 34's entrance stage was leaked, and then when the event happened the set looked nothing like it? It turns out the leaker wasn't lying about a set design, they were just misinformed: that rounded design from the original set leak has turned out to be the stage for the Greatest Royal Rumble in Saudi Arabia.
Here are the first photos of the Greatest Royal Rumble set construction from King Abdullah Sports City's King Abdullah International Stadium in Jeddah, Saudi Arabia, via @stagecreatorwwe: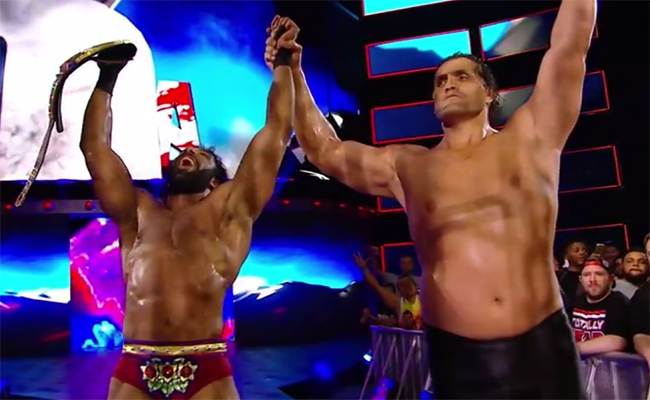 In other Greatest Royal Rumble news, the actual 50-man Rumble match headlining the event has added another former World Champion. The Great Khali, who we haven't seen on WWE television since he randomly showed up to help Jinder Mahal win a Punjabi Prison match against Randy Orton at last year's WWE Battleground, is apparently participating. Khali (according to 411 Wrestling) is being used in promotional material to advertise the show on WWE's website for the event. So get hype for that, question mark?
The Greatest Royal Rumble will also reportedly include Rey Mysterio Jr., an appearance (in or out of a casket match) from Chris Jericho, a WrestleMania main-event do-over inside a steel cage, and a hell of a lot more.