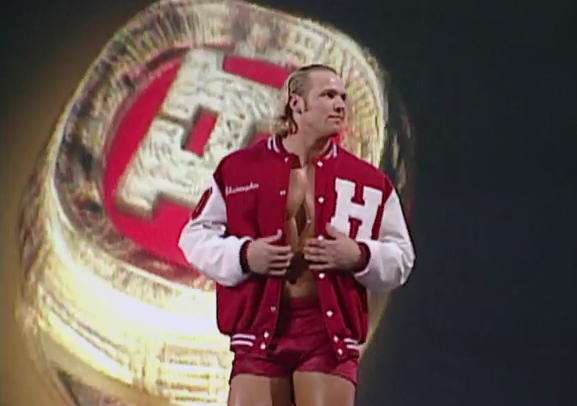 Up until now, the only connection between professional wrestling and Harvard University had been the short-lived career of Tough Enough runner up Christopher Nowinski, aka "Chris Harvard." That all changes with the introduction of a World Wrestling Entertainment case study as part of the business school's fall offerings, for which Chris Harvard will probably not be consulted.
The case study is being offered as part of Anita Elberse's course, "The Business of Entertainment, Media and Sports," and plans to focus on WWE's success in sports and entertainment. You can also do a course study on The Rock, apparently, if you want to double up. Triple H, as you'd imagine, is thrilled.
You can read about the course below. And before you scroll down, yes, Professor Elberse, I am available to visit your class this September and talk to them about the great all-around business decision of Goldberg vs. Undertaker in Saudi Arabia.

From the announcement:
Harvard Business School to offer course featuring WWE case study

The prestigious Harvard Business School is offering a case study on WWE as part Anita Elberse's course "The Business of Entertainment, Media and Sports," beginning this fall. The course will enroll 180 MBA students in their second year and will also examine other major sports and entertainment brands like The Walt Disney Studios, NBCUniversal, Nike and personalities such as former WWE Champion Dwayne "The Rock" Johnson, LeBron James and more.

The course will explore factors that drive sustained success for organizations and individuals in sports and entertainment; understand how companies can diversify beyond their core business to create engagement and value for fans and other stakeholders; and how business can best pursue contracts with star talent.
The course begins in time for the fall semester.
Who knew I could've been at the top of my class at Harvard Business School?
I would also use this time to announce that I will be holding a WCW case study at Cuyahoga Community College this fall in which we go frame-by-frame through The Ultimate Warrior's 1998 run and the sustained success of destrucity, with a focus on what does and does not make the "world work."