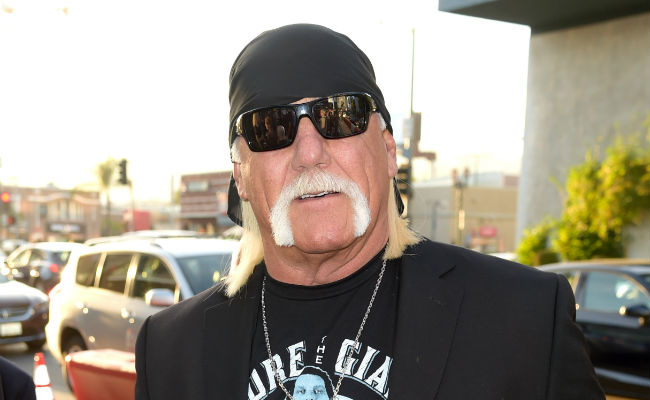 Hulk Hogan is back in the WWE Hall of Fame. The company announced Hogan is back in the company's good graces after a three-year stint away from WWE after a racial incident was made public. Hogan's return was rumored in recent weeks, as his contract was terminated in 2015 when racial comments he made were publicized as part of his lawsuit against the website Gawker.
Hogan — real name Terry Bolea — used racist terms in an argument with his daughter Brooke, who he accused of having a relationship with a black man. He was also caught on tape saying "I guess we're all a little racist," which was made public during the Gawker trial.
Hogan himself said his return is moving "quite quickly", and he's gotten some positive words from other WWE stars in recent months.

And according to WWE's release on Sunday, he's ready for a second chance.
This second chance follows Hogan's numerous public apologies and volunteering to work with young people, where he is helping them learn from his mistake. These efforts led to a recent induction into the Boys & Girls Clubs of America Alumni Hall of Fame.
There's no word on if or when Hogan will return to WWE programming — WWE Extreme Rules is on Sunday night in Pittsburgh — but if he's back in the Hall of Fame, it stands to reason that the company will let him back on TV soon.