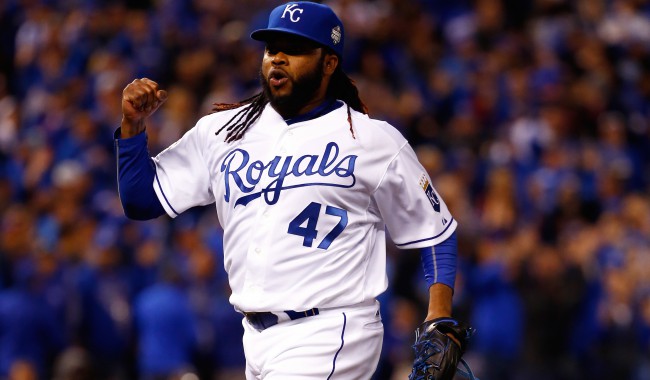 It's become standard practice for WWE to send pro sports champions a WWE World Heavyweight Championship belt with custom side-plates — even the Chicago Blackhawks got one, despite their intimate association with notable WWE enemies — and the 2015 World Series Champion Kansas City Royals are no exception. Triple H debuted the belt on Twitter, complete with the custom logo job.
Check it out:
https://twitter.com/TripleH/status/661220471602438146/photo/1
You'd assume Johnny Cueto would be more of a Lucha Underground guy, but this is still pretty cool.
And hey, the Royals have a better win-loss record this year than the actual WWE World Heavyweight Champion, so maybe this is what's best for business. Now that they're champs, is H gonna put them in matches against Brock Lesnar and Corporate Kane to prove themselves? The Mets should just interrupt the first Kansas City game of 2016 and challenge them to a World Series rematch. Bring back Bartolo Colón and put him in a SWAT vest.
I wish these belts weren't honorary, and worked as actual sports-specific championships. Next year if the Royals don't repeat, WWE should strip them of the title, change the plates and award it to the new World Series champs. The New York Yankees have a Money in the Bank briefcase in this scenario.