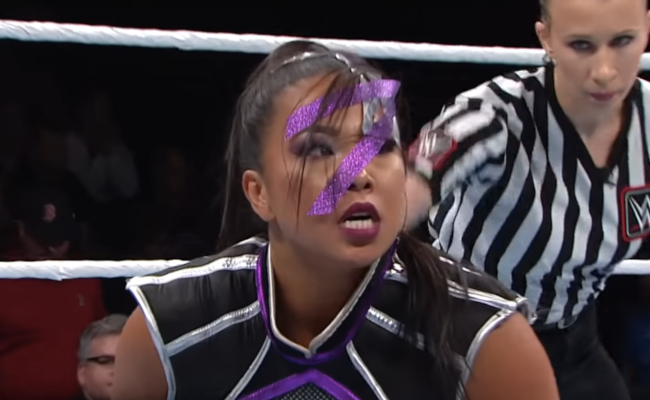 Even at its best, with all precautions taken, pro wrestling is a dangerous art, and sometimes a run of bad luck hits all at once. There were two WWE NXT house shows on Saturday night, one in Atlanta, Georgia, and one in Ft. Pierce, Florida. At each show, a female Superstar suffered an unfortunate injury in the ring. In Atlanta, Karen Q, who was teaming up with Bianca Belair to face Reina Gonzalez and Rhea Ripley, was taken to the hospital with a broken leg. Sunday morning, she tweeted a photo and an X-Ray, letting fans know she has to leave the current NXT tour, but will be back as soon as she can.

Meanwhile on the other leg of the tour (no pun intended) in Ft. Pierce, Rachael Evers (aka Rachael Ellering) injured her knee during a match with Lacey Lane. Less detail is available on her injury than Karen's, but the match was stopped and she was taken out on a stretcher. Dave Meltzer at the Wrestling Observer Newsletter said that she "blew out" her knee.
Hopefully Rachael and Karen are both able to recover and return as quickly as possible, since they both have a lot of unrealized potential to go far in the company. These injuries come just as Tegan Nox, who suffered a heartbreaking knee injury during last year's Mae Young Classic, has officially returned to the ring.