If you were one of the 80,000+ fans in attendance for WrestleMania 35 at MetLife Stadium or one of the millions watching at home who happily cheered for Kofi Kingston's emotional WWE Championship victory and celebration, know that Billy Graham was not cheering alongside you. Not, not that one, the other one.
'Superstar' Billy Graham, the influential former WWE Champion who held the company's top prize for nine and a half months between 1977 and 1978, has settled into a new role as "unhappy veteran who logs into Facebook every now and then to complain about something and get aggregated because his voice apparently still matters." Graham — credited for creating a vibe assimilated and perfected by everyone from Jesse Ventura and Hulk Hogan to Scott Steiner — is vocally against WWE's push of Kofi, and has now gone as far as to "urge" Kigston to "start doing some steroids." Billy Graham is for the children.
Here's what the Superstar had to angrily type: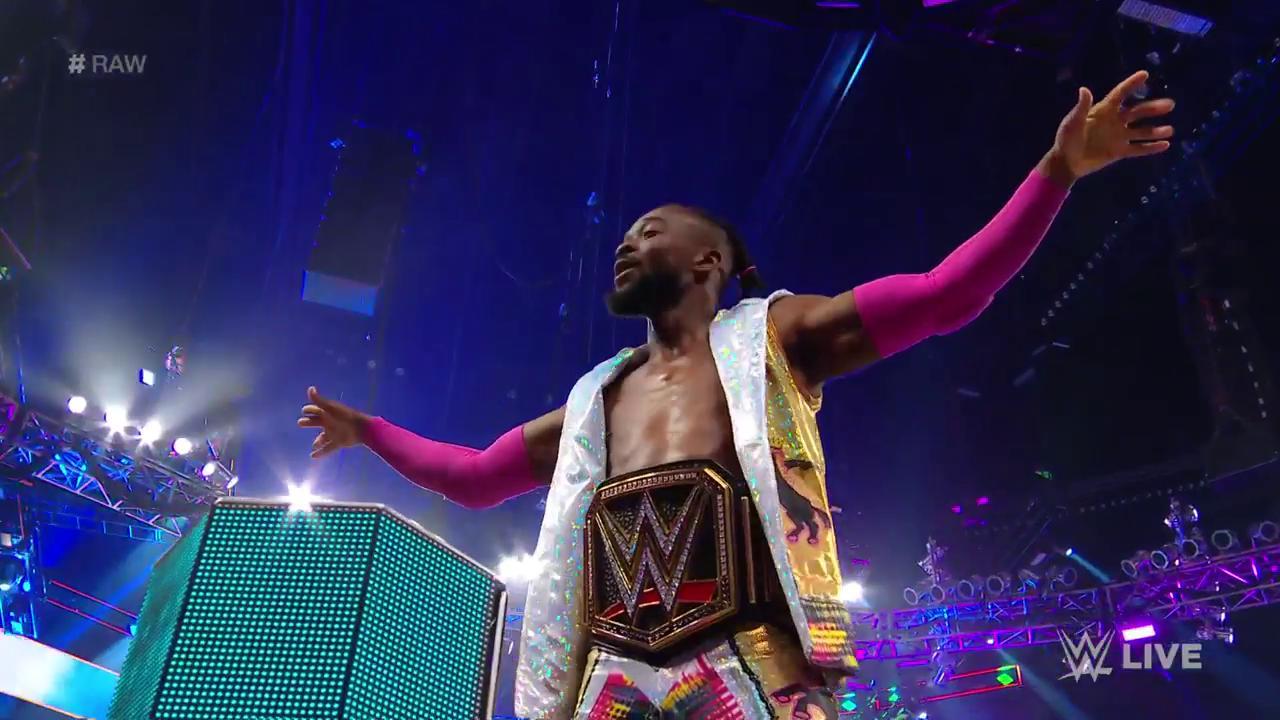 Kofi Kingston…. My Advice

I am sure Vince will sit Kofi down and say, "Now Kofi, you listen to every word the Superstar has to say about your run as the first African born WWE World Heavyweight Champion." Congratulations to Kofi for winning the most important Title in pro wrestling history….sorry you NWA guys…. Notice the word "Heavyweight" in his Title…so my man, I urge you to start doing some steroids and add about 50 pounds of solid muscle to your championship body. Vince wont care, honestly. Actually he would be quite pleased with the muscular transformation, as I predict that you young man will have the longest run as WWE champ in modern-day history. Then in just a short time while you are red hot and the fans are celebrating your win, your 2 former partners in crime, E and Woods get jealous and turn on you. In my day there would be some blood in that double cross on you but God forbid….not now. You then have Daniel Bryan for rematches and your two former partners as opponents. The final suggestion, is to get all of my promo material together that you can find in the WWE's vast library and study my promos. You must be an entertainer as well as a wrestler my man and best of luck with your run!!! S.B.G. (via Facebook)
Previously, Superstar — who definitely does not have deep, concerning problems with young people, black people, or women — called Kingston's championship run and main-event spot at WrestleMania a "joke."
"Is The WWE Serious???

I turned on my computer today and went to the wrestling news sites and what did I see? Kofi Kingston vs Daniel Bryan for the WWE Championship at mania. Talk is Vince is going to put that WWE belt on Kofi Kingston…. S—…..You…not me, will have a 145 pound WWE champion. This must of been an idea by the new Sr. Creative Lady Dana Warrior? Meltzer says she has been promoted to an extremely high position on the creative team and attends meeting that only Vince, H and Step are in…damn…how did she get so smart???

My friend Hannibal has been monitoring the Monday Night RAW steady decline in TV viewership. Well Hannibal, it dropped again last night in Boston, Monday, March 25th. Steady decline in TV viewership. I predict that this years mania will be so bad that next year, 2020, will not come close to selling out. The thrill is gone. Is anyone out there really excited to see these 2 light weights wrestle for the WWE Championship ? Oh, one more thing. I would love to see Kofi at 145 pounds put his newly won WWE belt on the line against Brock Lesner, great logistics, 1 man being out-weighed by a good 135 pounds, a total joke this thing is. – S.B.G." (via Facebook)
In other words,
Don't do steroids, everybody.