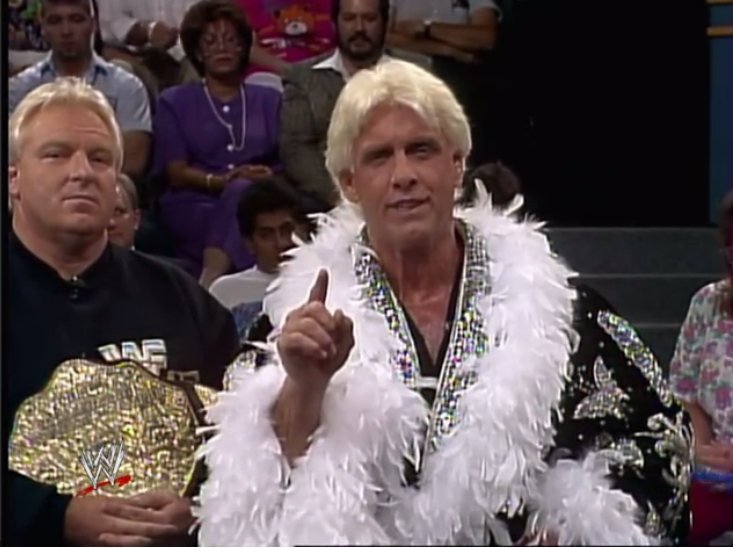 After a positive update from his daughter Charlotte and this encouraging anecdote from his PR rep, there's even more great news about WWE Hall of Famer Ric Flair and his condition.
Monday, his fiancee Wendy Barlow reported that Flair will soon undergo physical therapy, and likened his progress to witnessing "a miracle":
"I wanted to update everyone on Ric's progress as so many people have been reaching out and offering their Prayers and Support. He is doing very well for a man who has been through so much! He will begin Physical Therapy shortly and will be stronger than ever and back out enjoying all the fans sooner than you would think. I can honestly say I have witnessed a miracle."
The wrestling world can breathe a sigh of relief that this latest update is night and day from her previous ones. Barlow previously confirmed reports that Flair was in critical condition after she took him to an Atlanta emergency room due to severe abdominal pains. Flair has his whole family rallying by his side, including his daughter, WWE Superstar Charlotte, who has taken time off from the company to be with her father.
Here's what the Nature Boy himself had to say about what's been going on.
We're elated to hear this news, and wish Flair all the best in his recovery.