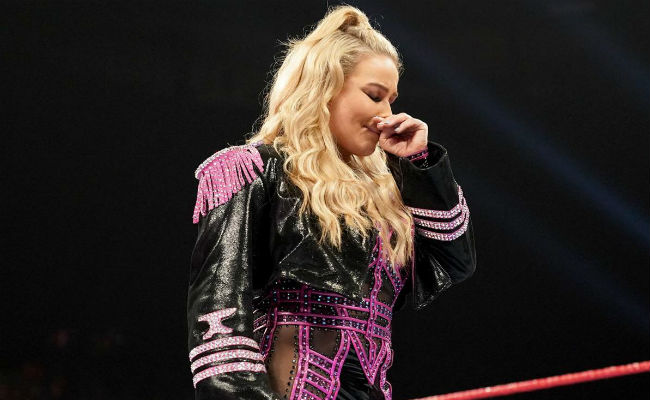 WWE has never been a promotion to shy away from using aspects of wrestler's personal lives as fuel for storylines. Right now, there are at least three angles on WWE programming that draw from serious real-life developments, with Samoa Joe bring up Jeff Hardy's issues with substance abuse, the Dean Ambrose heel turn sparked by Roman Reigns' illness, and Ruby Riott tormenting Natalya about the recent death of her father, Jim "The Anvil" Neidhart. As a fan, you end up wondering how the wrestlers feel about things like this being incorporated into kayfabe.
Natalya opened up about her TLC angle in an interview with Yahoo! Sports, and said it's actually been helping her with the grieving process.
"In some weird way, this storyline has been strangely therapeutic because anything I'm feeling I can get it out. If I need to cry, I can get it out. I can let everybody see it, hear it and I can take the WWE universe on this journey with me. I need to speak the truth and I need to remind the world that my dad was a WWE star, he was special and everyone can feel that with me."
Natalya also got real about her father's death in on the most recent season finale of Total Divas, which she says he would have approved of, but which got some backlash from members of her family.
"My dad and I were really close. Anybody who watched [the show] or followed me on Instagram would see that. When I wasn't wrestling I was home with my family and spending so much time with my dad, we had this really incredible bond and relationship.

My dad was a family man, he isn't just another statistic to me. I feel like all of this was really different. I felt like it was really important for me to share my dad's funeral and share his journey and what we were going through. Even my own family asked why we were having cameras there for the funeral, but it was what my dad would have wanted. He loved the entertainment side."