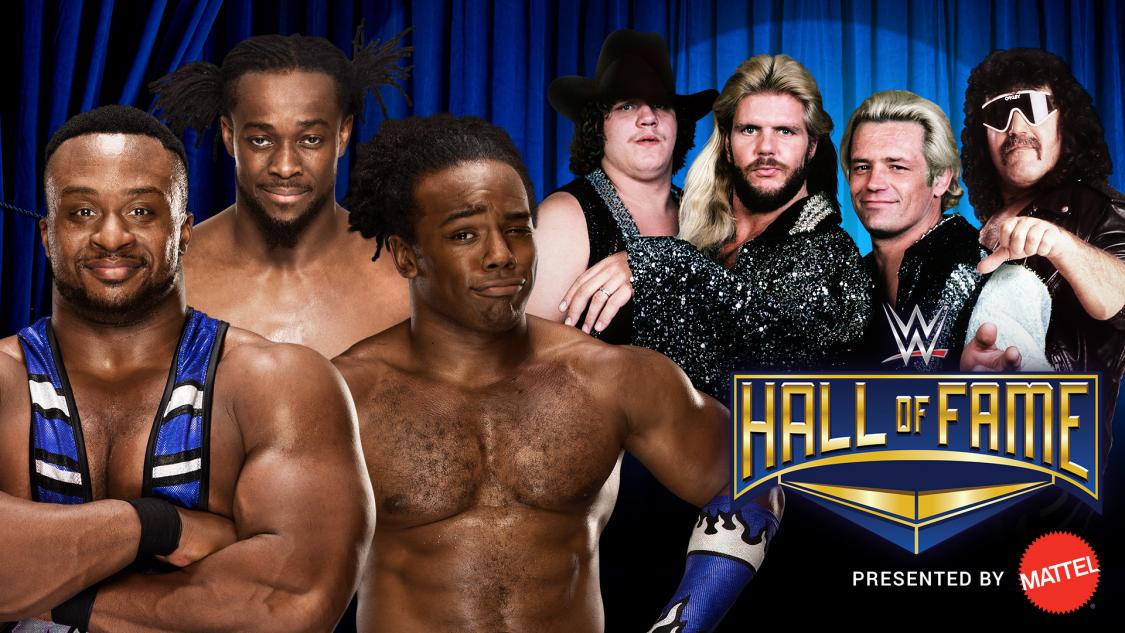 Ever since Hulk Hogan dropped N-bombs like leg drops, WWE seems determined to walk on eggshells about race. That's why there seemed to be some hesitation about the Fabulous Freebirds — who wore confederate flags to the ring and painted their faces in Confederate flag patterns — getting inducted this year. WWE hired the worst ever version of Olivia Pope and found a solution that would surely bring calm to anyone who has issues with the Freebirds and confederate flags: let's get some tangentially-related Black guys to induct them! Problem solved!
I try not to be surprised when WWE does something reductive when it comes to Black people but this one threw me for a loop. As of a couple of weeks ago, Michael Hayes was under the impression that Kevin Von Erich would induct the group, so it seems like WWE made a change at some point to bring in New Day. And the reason is simple: WWE is using a very basic and very dated PR spin to justify the Freebirds by saying, "if Black guys are okay with them, then you should be okay with them, too." It's the WWE version of "I have a Black friend, so I can't be racist."
See this. This is the bullsh*t Black wrestlers have to go through. Even though the New Day carved out a lane of popularity that defied the stereotypical gimmick handed them, they still inevitably have to go out on stage and do something that's demoralizing and insulting to what they represent. WWE has shown more of an interest in New Day as of late, so I'm scared to think of the post-Mania crap they're going to have to go do on camera in the next few months.
My only hope here is that New Day come out in their own confederate flags and shoot on this whole damn situation.