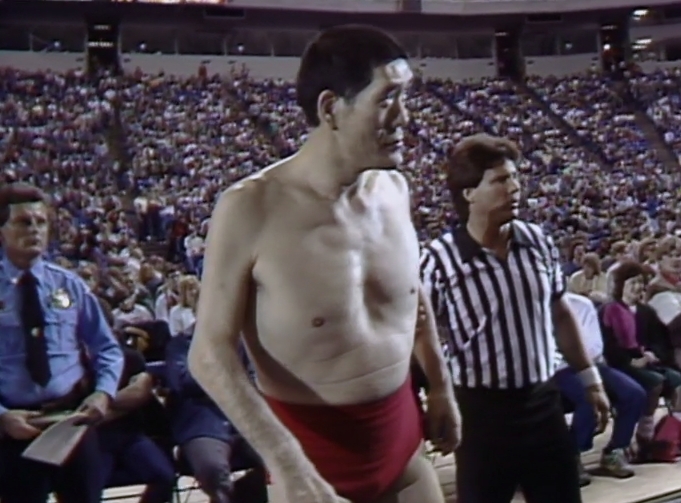 We don't see as much cooperation and collaboration between New Japan Pro Wrestling, All Japan Pro Wrestling, and Pro Wrestling NOAH as we used to, but according to Tokyo Sports, the promotions will soon work together again for a crossover show called "Wrestling All-Star Battle." It was later announced that Big Japan Pro Wrestling, best known for its deathmatches, and Wrestle-1 will also have talent on the card. The event will take place on February 19, 2019 at Sumo Hall and will honor the twentieth anniversary of AJPW founder Giant Baba's passing. The show will also mark sixty years of Tokyo Sports, the sponsor of the event.
The first Tokyo Sports-sponsored all-star show, "Pro Wrestling Dream All Star Battle," took place in Budokan Hall on August 26, 1979, to commemorate the newspaper's twentieth anniversary. The card included Baba and NJPW founder Antonio Inoki's last match together as a tag team. The publication also sponsored the last two times NJPW, AJPW, and NOAH have had joint shows, the All Together earthquake and tsunami-relief charity events in 2011 and 2012.
The All Together (all legally for free on Youtube, by the way) cards were made up entirely of tag team matches (ranging in size from standard to ten-man) plus a battle royale. It'll be interesting to see if the Wrestling All-Star Battle card ends up looking like those, or if we'll see any big singles dream matches. Either way, it'll be cool to see the current rosters of these promotions face off and/or work together.