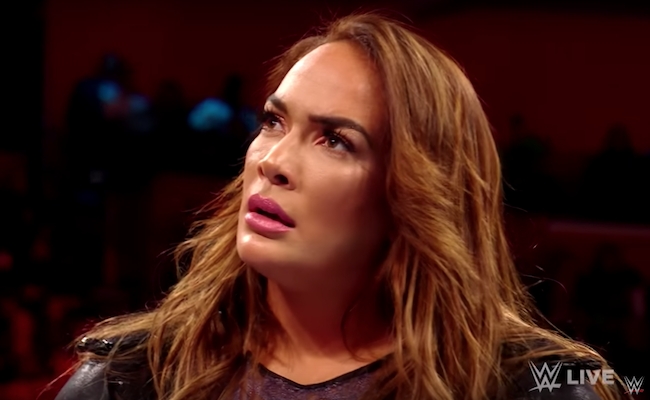 Nia Jax has been off WWE television in the two weeks since her Extreme Rules loss, where Alexa Bliss remained Raw Women's Champion by dropping the Irresistible Force on her head with a DDT onto a steel chair.
Although she hasn't been on television, Jax has been active on social media, sharing her own thoughts on Jonathan Coachman's commentary while providing well-timed reactions to what was happening live during Raw (she even used her own eye roll gif in reaction to next week's Ronda Rousey-Alicia Fox tilt). Amid her television hiatus, Jax shared an image as part of an Instagram Story on Tuesday, where she mentioned rehab and tagged NormaTech Recovery — which creates leg recovery products — per 411 Mania.
SummerSlam is a little more than two weeks away, and as of this writing, Jax doesn't have an opponent. That's not to say she couldn't make her grand return — a la Charlotte Tuesday night — and somehow work her way into the championship match. But as of now, this makes it sound like she'll be resigned to the couch while getting back to 100 percent.
If Jax is at home getting healthy, though, she's picked the right time to do so. The all-women's pay-per-view, Evolution, is slated for October 28, and Jax could certainly aim to be part of that historic show. For now, we'll keep an eye on her Twitter feed for her hilariously accurate reactions to Raw's relatively mundane recent run, and who knows? Maybe we'll see her in the not-too-distant future after all.