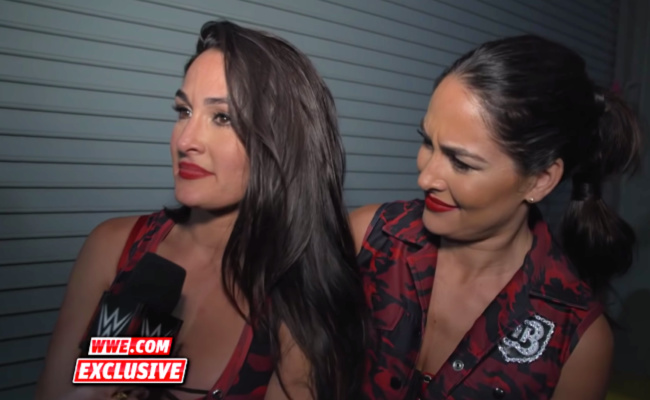 Ronda Rousey defeated Nikki Bella last night in the main event of WWE Evolution. Despite some interference from Brie Bella, Ronda's victory was as decisive as could be. In an official backstage video released on WWE's YouTube Channel, Nikki was asked how she felt about losing to Ronda, and she was pretty direct:
Not great. I'm defeated, and I just feel like the Divas Era is officially over. I'm done, but you know what? With Ronda, it's not over. And when I come back here, I'm going to be a brand new woman that every woman in this women's division will need to fear.
The "when I come back here" does imply that she's leaving for a while. That makes sense when you think about it — if this title feud is over, it's hard to imagine Nikki spending her time in no-stakes tag matches like most of the women not fighting for a title usually do.
She also implies that she's going to be a whole different character when she comes back. Never mind the fact that Nikki has already had an evolution from pure Diva to athletic wrestler; it sounds like she's planning to level up further in that direction. It'll be interesting to see how long she's gone, and how much she's actually changed when she comes back.