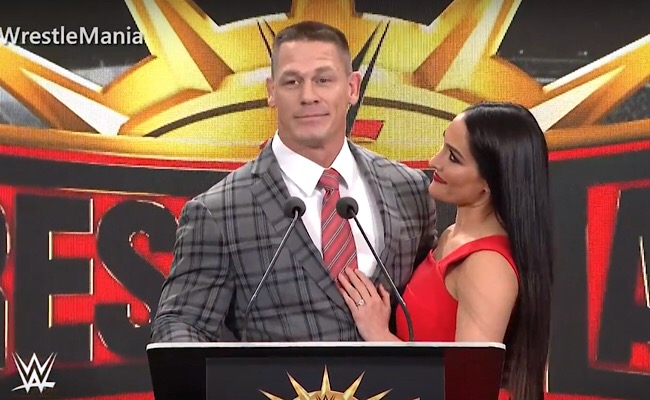 The drama surrounding John Cena and Nikki Bella's relationship status has somehow trotted on for two months, and it doesn't appear to be slowing anytime soon.
After six years together, US Weekly broke the news that Bella had broken off her engagement with Cena. After Cena gave a slightly inebriated plea on live television for his former fianćee to take him back, reports indicated the two had patched things up.
Her twin sister Brie clarified that the famous couple hadn't quite worked things out, and now Nikki herself has detailed where her relationship stands on the Bella Twins YouTube channel.
"Right now, we're just friends. We are both working on each other, and trying to work on us. We talk every day. He is not only my best friend but he truly is one of the most amazing people I have ever met. He has patience with me and he has really taught me a lot over the past few months. I think one of those things is an inner strength I thought I had but I didn't realize how strong I had it."
Nikki went on to note that Cena is currently filming a movie in China, which has given the couple some space.
For now, there appears to be at least some hope the power couple makes it work.
(H/T Cageside Seats)