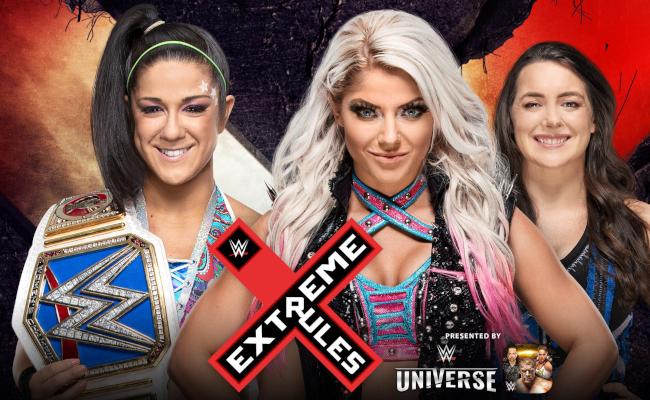 Traditionally, Extreme Rules is a PPV that's all about gimmick matches and wild stipulations, but lately it seems like they've been making a bunch of regular matches, and then adding in gimmicks and stipulations later, maybe. That was a focus of the Smackdown Women's Title feud this week, with Nikki Cross beating Bayley's time in a Beat The Clock Challenge to give her the right to name a stipulation for her best friend Alexa Bliss's title match against Smackdown Women's Champ Bayley. The stipulation turned out to be herself, making it a Handicap Match in which Bayley faces both Cross and Bliss.

This change to the match apparently came about for the same reason Alexa Bliss didn't appear on TV this week, leaving Nikki to set all this up on her own. As you already know if you follow her on Twitter, Alexa Bliss has been sick for more than a week now, apparently with some kind of sinus infection.
According to Dave Meltzer on Wrestling Observer Radio, the Handicap Match is a last minute change to take some of the focus off of Alexa Bliss, who may not be fully recovered by Sunday. She's still expected to be on the show and part of the match, but Nikki will be able to do the heavy lifting as needed. It also furthers the storyline about Alexa manipulating a vulnerable Nikki into doing her dirty work, so that's a bonus.