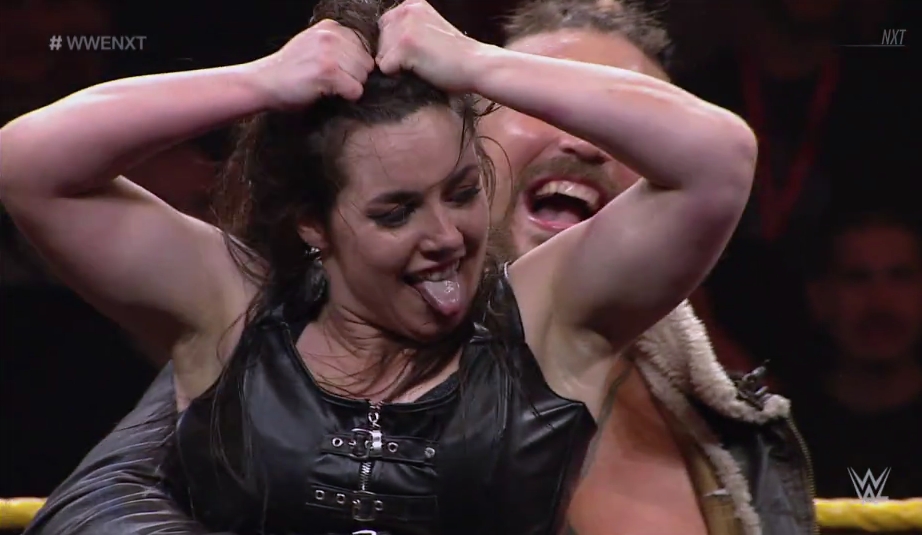 We've put both nights of WWE's Superstar Shake-Up to bed, and it's pretty safe to say that Smackdown Live made out like bandits … at least on paper.
You can find the results of the moves from Smackdown and NXT to Raw here, and you can find the 17(!) moves from Raw and NXT to Smackdown Live here.
Following in the footsteps of the IIconics after WrestleMania, Tuesday's Smackdown announced two big callups from NXT. Which is to say five big callups from NXT, as Andrade "Cien" Almas and his manager Zelina Vega will be headed to the blue brand, as will the SAnitY trio of Eric Young, Killian Dain, and Alexander Wolfe.

"But wait!" you may very well be saying. "SAnitY is a stable comprised of four people, and Nikki Cross is a very big part of that stable and their dynamic. Is there some mistake? Will she be joining them at a later date?" We understand your questions. We have them as well. And while we can't speak to the possibility of her following SAnitY up to the main roster, we can say that this is no mistake. Cross will be remaining in NXT for the time being, as far as we know.
As to the reasoning behind keeping Cross in NXT, Dave Meltzer offered a potential explanation on Wrestling Observer Radio. While the men in SAnitY had accomplished pretty much all they could in NXT, Cross is a different story. And now that Shayna Baszler holds the NXT Women's Championship, Cross may be one of the few remaining strong babyface challengers to that title. (Transcription via Ringside News.)
"I'm surprised no Nikki Cross. I think maybe they're going to do something with Nikki Cross and Shayna Baszler because Shayna is with the exception of Kairi Sane, Shayna Baszler is really weak on opponents in NXT but I think she would have been good for that act on the main roster.

"SAnitY can be a babyface team, they could be a heel team either one mixed with all the other teams they've got. You know, it's new matches "
We're obviously all in on Nikki Cross taking another full-fledged run at the NXT Women's Championship. While we know she's going to crush it on the main roster at some point, we're sure involving her in another high-profile feud in NXT (if that is indeed the plan) isn't going to hurt her stock any.