Confession: Beyond the Giants and their penchant for hugging, and knowing the Jays are doing well enough to make Yankees fans super butthurt, I'm kind of out of the loop on baseball for the last *looks at watch* many, many seasons. What I do know, however, is that David Price is a get, and that these player intros are the greatest thing since that one Blue Jay who used to walk out to "Gangsta's Paradise."
For "Way Back Wednesday," the Padres wore throwback 1985 uniforms as they picked up a 3–2 win over the Atlanta Braves on Wednesday night:
They also Photoshopped their players' faces onto old school wrestling shots for the intros. Some of them were actually pretty spot on, but, uhhh… others, maybe not so much.
There's an entire image gallery of them here, but we've picked out a few of our favorites (successful or otherwise):
AMAZING.
The Braves also got in on the action. This Bam Bam Bigelow-Jace Peterson mashup might actually be the best one of the bunch: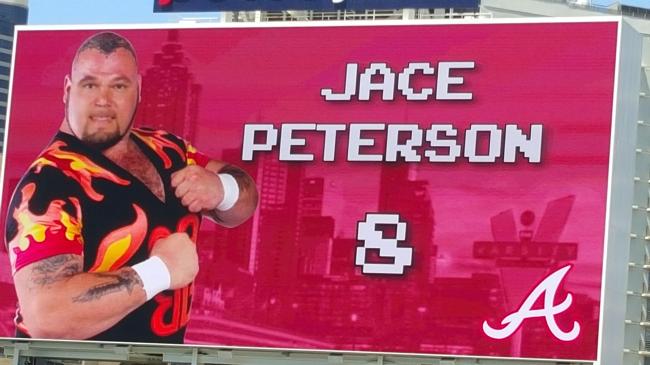 I'm also way into this hilarious Bad News Brown-Cameron Maybin photo: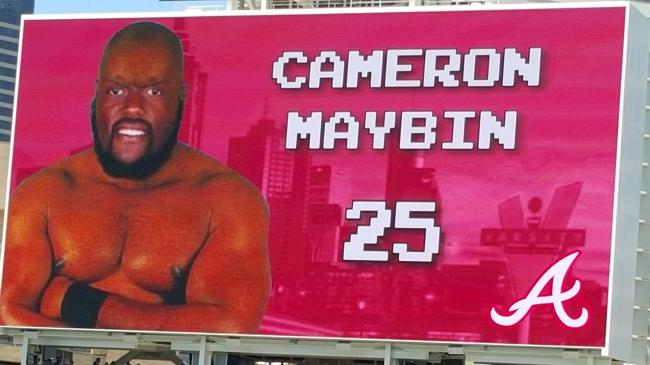 My favorite is definitely this throwback deepcut of Ryan Lavarnway as TUGBOAT a) because it's terrible, but in the best way, and b) because nobody but me ever seems to want to bring up Tugboat:
Great job, everyone involved. Great job.