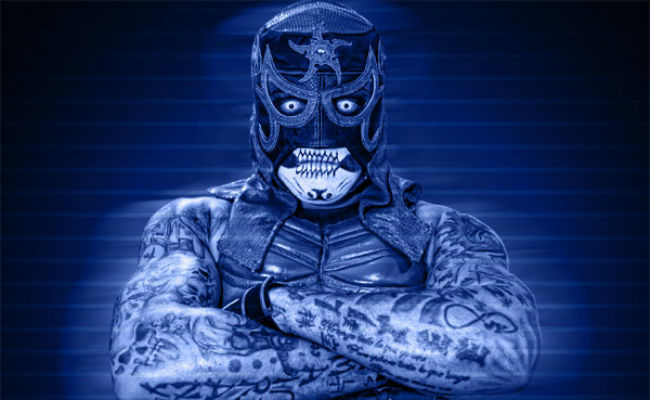 Ninja skeleton luchador Pentagón Jr. is currently crushing it while having cero miedo to speak of in promotions including AAA, CMLL, Impact Wrestling, and Lucha Underground, and recently went All In for a match against some guy named Kenny. Fénix, Penta's shoot brother and the other half of the Lucha Brothers, has been working high profile matches in those promotions as well and recently became AAA Mega Champion for the first time at Triplemanía XXVI.
As is the norm when wrestlers achieve this level of success and visibility, wrestling fans started to hear rumors that Penta and Fénix could be headed to WWE. Earlier this month, the Wrestling Observer Newsletter reported that WWE was interested in signing the brothers. Major League Wrestling (for whom the Lucha Brothers are currently tag team champions) added fuel to the fire by tweeting, "It's been an incredible 2018 for the #LuchaBros! And a monumental moment is on the horizon for @ReyFenixMx and @PENTAELZEROM as we hear what 2019 holds for them. MLW fans may be shocked to see what's nxt!"
And Fénix sure didn't dispel those rumors about his nxt career move when he shared a screencap of that tweet on his own account.
However, the other brother took a moment to address whether or not he's WWE-bound after defeating Hammerstone to retain his PCW ULTRA (Hey, that's where we do most of the interviews for McMahonsplaining!) Championship.
After putting his opponent over as the future of PCW, Penta El Zero M (as he's booked in this promotion) told the audience, "I am not going anywhere. Penta will be in PCW for many more years." So it looks like those WWE rumors have lost a Grave Consequences match, at least for now.