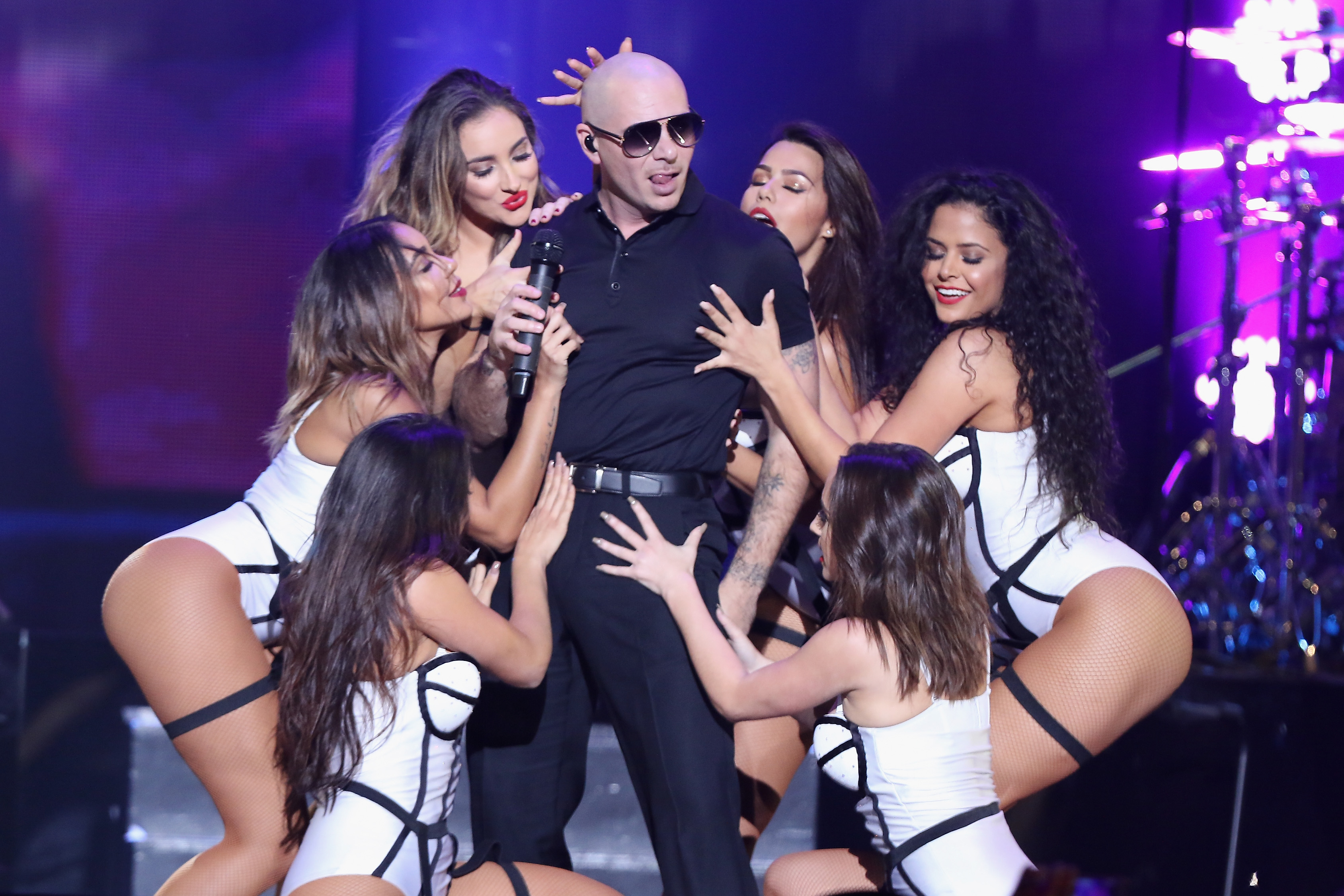 Close on the heels of the announcement that Tinashe will sing "America the Beautiful" at WrestleMania 33, now we have our first actual musical guest. In the great tradition of Gladys Knight, Ice-T, and Reba McEntire, Pitbull will be the latest recording artist to perform on the grandest stage of them all. The Miami native announced his appearance via his Twitter account:
Though he didn't appear at the Miami WrestleMania, he is Mr. Worldwide and also probably performs every night somewhere in Florida anyways (whether he's asked to or not). Pitbull is promoting his latest album, Climate Change, released earlier this month, and is about to set out on tour with Enrique Iglesias starting in June. We're not sure how he'll be tied into the show exactly, but hopefully he'll be considerably nicer to WWE Superstars than that stupid jerk Flo Rida has been.
In other news, Flo Rida will definitely also be at WrestleMania. At this point I'm not even sure he performs anywhere else, he just gets tucked away into a case until the road crew needs to pull him out of storage in the springtime. Or until someone backstage gets speared into one and wakes him up. Whichever.
Flo Rida is listed as the special guest (he's featured on Pitbull's latest single about consensual sex), so WHOSE HOUSE IS IT NOW, HUH FLO RIDA? DALE, BITCHESSSSSSSS