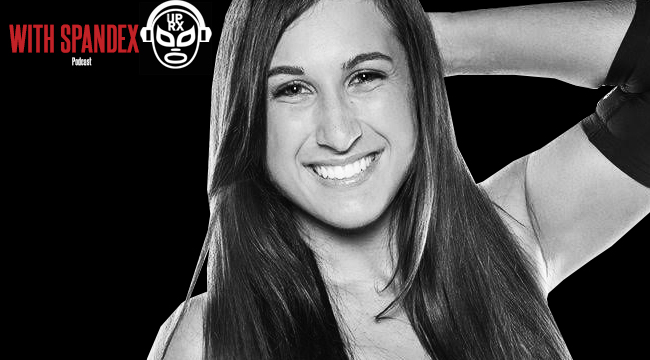 This week's guest on the program is former Mae Young Classic competitor Rachael Ellering! You may also know her from her appearances on NXT TV, Impact Wrestling, various powerlifting competitions (!!), or from across the independent circuit. Thanks to Rachael for sitting down with us, and thanks again to our friends at PCW Ultra for hooking that up.
We also take way too much time in the studio to talk about the weekend's pay-per-view extreme-aganza Extreme Rules, featuring that precious Roman Reigns conversation you can't hear dorks on the Internet like us having literally anywhere.
As always, make sure you send your thoughts and questions to withspandexpodcast@uproxx.com. We'll read the best emails on the show, and we'll send you fun prizes in the mail.
You can follow McMahonsplaining on Twitter, along with With Spandex proper. Our theme song is by J.W. Friedman, who is great. You can subscribe to the podcast on iTunes, Google Play or you can stream the episode below or download it on Omny Studio.