On Tuesday, rumors started spreading through social media about how All Elite Wrestling had reportedly made an "outstanding" offer to a current, big-time WWE superstar. Most people assumed they were talking to Dean Ambrose and Finn Bálor got in some quality trolling, the actual rumored name may surprise you.
According to a report that we beg you to take with enough grains of salt to cover the Sahara, 13-time World Champion Randy Orton, of all people, is reportedly interested in talking to AEW. Yes, that Randy Orton.
Here's what Fightful's Sean Ross Sapp had to say about what he'd heard: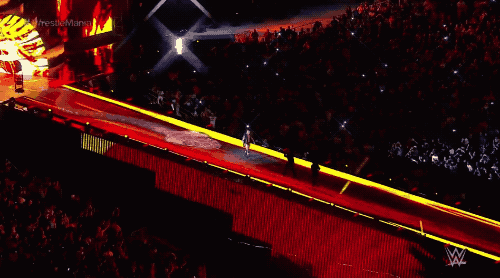 "Now they did not reveal the name and I know who the name is. Now before I get into this, I am not saying that this person was offered a AEW deal. I'm not saying that happened because I don't if that happened. In fact, I asked people in AEW about this and I was told, "We are not tampering. We are not doing that. Our approach is fresh and independent is the goal for a majority of our recruitment. What you're likely seeing is a particular agent trying to leverage more money out of WWE by possibly planting shit like this. What I was told this afternoon, was that Randy Orton has been openly discussing his willingness to speak with All Elite Wrestling."
Hey, The Undertaker recently removed all mentions of WWE from his social media like someone who just left the company and his bio now includes an e-mail for bookings, so maybe Triple Or Nothing's main event will recreate The Streak match from WrestleMania 21.
Very excited for everyone who has ever wrestled to be rumored for AEW before they run their first show. Can Kenny Omega stop John Cena's Lightning Fist? This is already getting fun!