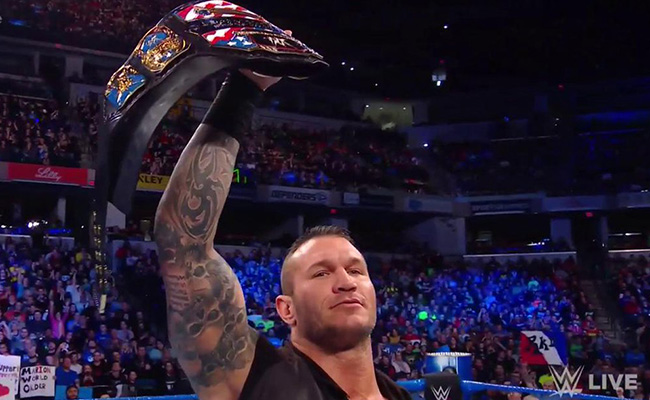 Do you get joy out of watching Randy Orton wrestle? Well, I have some bad news: You're not going to experience the feeling of joy that you get during the Viper's matches any time soon. According to WWE.com, Orton went under the knife on Friday. Orton needed a surgical procedure to repair a medial meniscus tear in his left knee.
Orton hasn't had a match since Backlash earlier this month, where he was pinned by Jeff Hardy with the United States Championship on the line. It sounds like he wrestled that match — and a number of other matches in recent months — with a wheel that wasn't at 100 percent.
"I've known I needed the surgery since late last year, but I've been waiting for the right time to get my knee cleaned out," Orton said in a statement to WWE.com. "Right now was the right time."
There's no timetable for when we can expect to see Orton back in the ring, nor is there any word on whether the need to get this procedure had anything to do with the news that Orton would need to take some time off this year. However, the folks at WrestlingNews.co bring word that Orton isn't expected to miss SummerSlam on August 19, so take that how you will.