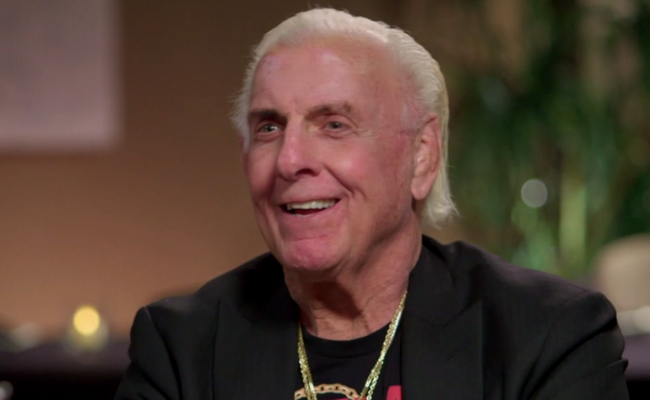 WWE Legend Ric Flair is having some kind of surgery today, as reported by PWInsider. The source for the story is, of all people, basketball legend Charles Barkley, who mentioned that the Nature Boy was going in for a procedure last night on the TNT NBA Halftime Show during the game between the Dallas Mavericks and the Denver Nuggets.

The Two-Time Hall of Famer recently turned seventy, and his health has been an ongoing concern for a couple of years now. He had a bad health scare in the summer of 2017, the full details of which remained largely private, although he recovered and continued to make public appearances, including in music videos. He had intestinal surgery last year, which was successful, and he recently appeared on Monday Night Raw to help build the feud between Triple H and Batista for their WrestleMania 35 match.
We don't know what kind of surgery Ric Flair's having today, or how serious it is. Depending on the seriousness, there may be an official statement to come, or this may be all we hear about it. Whatever the case, we wish the Nature Boy all the best in dealing with whatever he's facing, as we do every day.