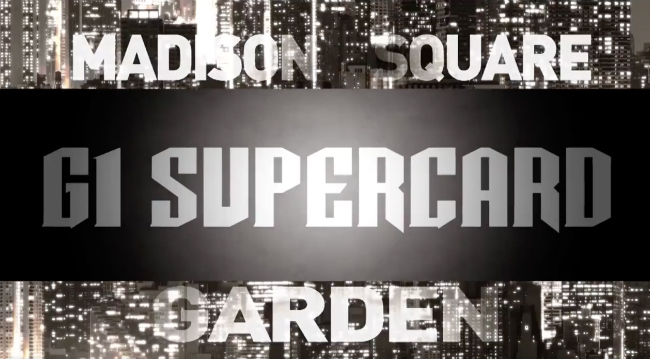 Much has been made about Ring of Honor's attempt to hold a show in Madison Square Garden. This is because the promotion has never held a show in the world's most famous arena, and when it looked like that opportunity was going to present itself, WWE allegedly stepped in to keep Ring of Honor off of its home turf.
So apparently, Ring of Honor decided to team up with its pals from New Japan Pro Wrestling to get a deal done with Madison Square Garden. The news was announced via a video on Twitter, which revealed that G1 Supercard will occur on April 6, 2019.
"Three years ago, one of our best fans told me in confidence that Supercard of Honor just didn't feel 'super' anymore," Ring of Honor general manager Greg Gilleland said in a release. "He was right and we took that to heart with the huge events we delivered in Lakeland, FL in 2017, and New Orleans, LA just a few months ago. With consecutive record breaking attendances, the question became, how can we top that in 2019? More importantly, how can we give the fans more of what they want and what they deserve? The G1 Supercard is an event that can only represent the absolute best possible matches with both NJPW and ROH stars, and Madison Square Garden is the perfect venue for them."
There's no word on any matches that might take place on the card, but anyone who has had WrestleMania 35 circled on their calendars knows ROH and NJPW are walking into the Garden one day before WWE takes over MetLife Stadium for its biggest show of the year. Oh, and it's the same night as an NXT TakeOver at Barclays Center in Brooklyn, so we'll see how well this news go over with Vince McMahon and company.