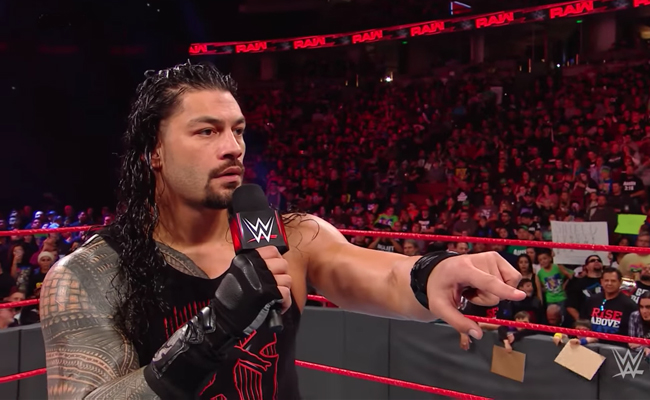 ESPN's College Gameday will roll into Fort Worth, Texas this weekend ahead of TCU's game against Ohio State on Saturday night. The matchup pits the Horned Frogs against the big dogs of the Big Ten, and so ESPN decided to call in an expert on the matter of big dogs and defending one's yard, Roman Reigns.
The WWE Universal Champion will pop into Fort Worth to serve as guest picker for Gameday, as Fort Worth isn't too far away from San Antonio, the site of Sunday night's Hell in a Cell PPV where Reigns will be taking on Braun Strowman for his title (with special guest referee Mick Foley, who thankfully won't be taking bumps).
Reigns doesn't have any ties to TCU or Ohio State, which makes his selection here a bit strange, but he is a former Georgia Tech football player, so expect the Yellow Jackets' trip to Pittsburgh to be among the games they pick on air. You can also bet Reigns will hear it from the crowd because, well, he hears it from the crowd no matter where he goes. The real question is whether the TCU fans will be prepared enough to really go after Reigns with a "Get These Hands" chant or not.