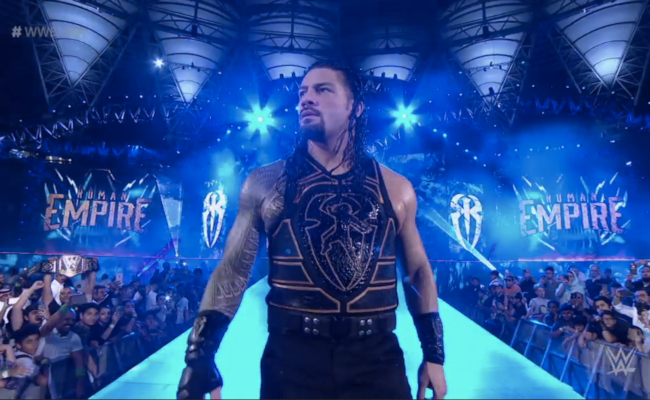 Way back in October, when Roman Reigns announced that he was vacating the Universal Championship and leaving WWE to deal with the return of his leukemia, he had been scheduled to defend the Universal Title at WWE Crown Jewel in Saudi Arabia. That was of course the show that came in the aftermath of the Saudi government's murder of journalist Jamal Khashoggi. Despite public shaming and even calls from U.S. Senators to cancel the show, WWE stuck to their guns, presumably for financial reasons. However, two top WWE stars, John Cena and Daniel Bryan, both refused to take part in the show.

Now Fightful.com is reporting that Roman Reigns had also declined to go to Saudi Arabia for Crown Jewel. According to their exclusive story, Roman had already told Vince McMahon and other officials that he didn't want to go, before it ever became clear that he needed to take time off for medical reasons. Once that happened, the other conversation basically became moot, and his Triple Threat title match against Brock Lesnar and Braun Strowman was changed to a match between Lesnar and Strowman for the vacant title.
Now, of course, Reigns is back, healthy and ready to go. Meanwhile, WWE is planning to keep going to Saudi Arabia. If Reigns sticks to his guns, and so does Daniel Bryan, that's top guys from both shows refusing to participate. Not to mention that the hottest performer in WWE these past few months is Becky Lynch, who's not even allowed to perform in Saudi Arabia because she's a woman. WWE can keep putting on these propaganda shows for the Saudi government for as long as the money keeps moving them to, but it's looking less and less like they'll be able to deliver WWE's top talent.