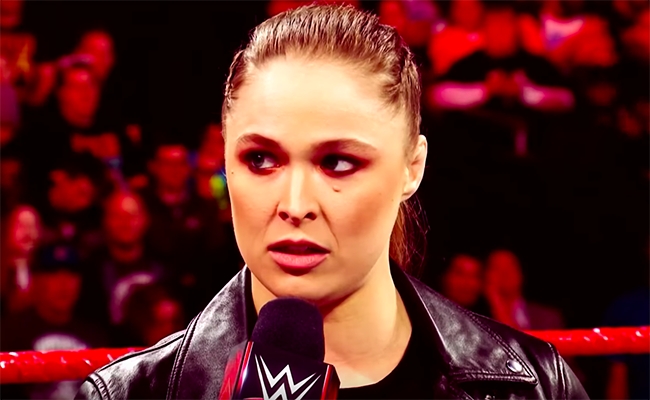 WWE's latest high-profile acquisition, Ronda Rousey, was slated to appear on the flagship show every week until WrestleMania. There was an announcement about it and everything!
Given the nature of guys like Brock Lesnar, this was actually news. With her match for the biggest show of the year finally set in stone and her signing landing WWE in a plethora of news outlets, this all made sense. Put the mega-star on television as much as possible.
An article appeared on WWE.com announcing Rousey would be around every week until Mania, and the WWE Universe, I assumed, marked their calendars. Monday Night Raw in March and April is already appointment viewing for fans of the product, and the Rowdy Ronda news made it even more so. Especially in contrast to Lesnar being announced and advertised for Raw and then … not being there.

As first reported by Pro Wrestling Sheet, however, the WWE.com article has been deleted following this week's Raw, when Rousey … wasn't on the show. So, it makes sense that the URL just takes us to Rousey's Superstar page now. But it's strange that WWE had to walk back their announcement after just one week. All social media posts touting Ronda's (supposed) upcoming appearance streak have also been deleted.
In later reporting, PWS sources claim Rousey was incorrectly advertised and was never actually scheduled for Monday's Raw in Detroit, as she had an appointment in Pittburgh for medical testing that day. PWInsider, meanwhile, reports that Rousey was traveling to Stamford, CT on Monday, where she and Kurt Angle have been working on putting together their WrestleMania match.
Either way, Rousey wasn't in town for Raw, and probably was never intended to be.
She did recently appear on Ellen, however, so if you're thirsty for Ronda Rousey content, that link has your name written all over it. She's not going to be hard to find, but apparently WWE thinks she works best on Raw in small doses.