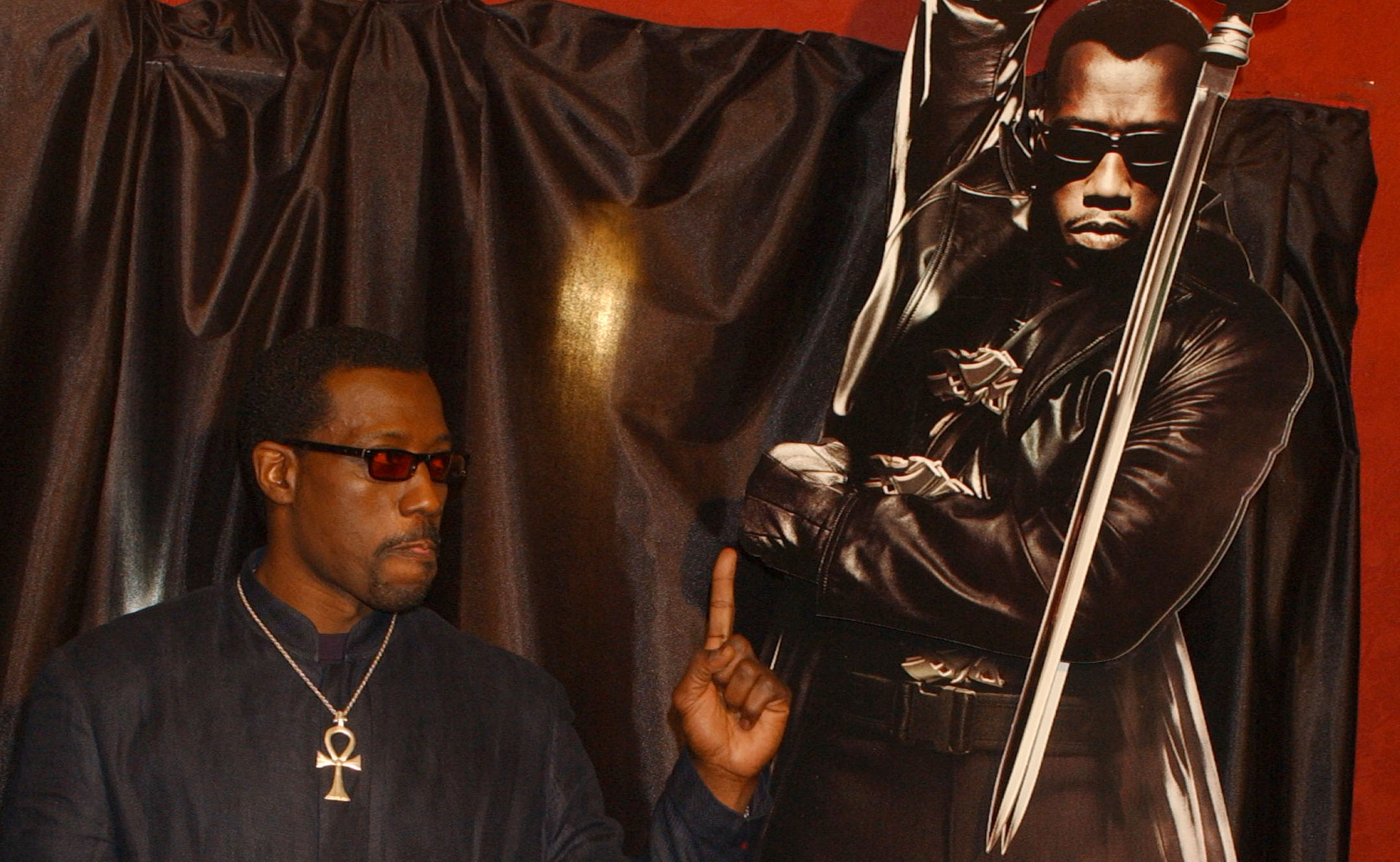 You're forgiven for forgetting, or for letting this one somehow pass you by, but WWE Studios straight-up made a movie starring Wesley Snipes, Seth Rollins, and Gene Simmons. No, for real. It happened. Production has wrapped and everything.
So now we move to phase two: actually getting it in front of peoples' eyeballs. Because the world needs to see this.
The movie in question, Armed Response (originally called Temple, but the title was probably changed to prevent people from thinking Snipes was starring in a sequel to the movie about the woman who invented the cow-hugging machine), now has an official distributor: Saban Films. Yes, the film arm of Saban, the company that brought Mighty Morphin' Power Rangers to America.
The Power Rangers company is putting out the WWE Wesley Snipes movie. We're still trying our best to wrap our minds around that particularly crunchy word salad.
The full press release, because we just need to keep repeating to ourselves that this isn't made up and that real life can be this perfect every once in a while:
LOS ANGELES – April 6, 2017 – Saban Films has acquired North American distribution rights from WWE Studios, Gene Simmons and Erebus Pictures to Emmy Nominated John Stockwell's (Blue Crush) Armed Response. The film stars Wesley Snipes (The Blade franchise, The Expendables 3), Anne Heche (Donnie Brasco, Psycho, "Hung"), WWE Superstar Seth Rollins®, Gene Simmons (KISS Co-Founder, Runaway, Wanted Dead Or Alive, Extract, Why Him) and Dave Annable ("Brothers & Sisters," Little Black Book, What's Your Number?).

The sci-fi thriller, written by Matt Savelloni, follows a team of highly trained operatives who find themselves trapped inside an isolated military compound after its AI is suddenly shut down. The crew begins to experience strange and horrific phenomena as they attempt to uncover what killed the previous team. The film is currently in post-production.

Saban Films' Bill Bromiley said: "Armed Response is a unique story, with the look and feel of a sci-fi epic. We've been fans of WWE for a long time, and it is great to be partners on this film."

WWE Studios President Michael Luisi produced the film along with Gene Simmons under their Erebus Pictures banner. Bill Bromiley, Ness Saban and Jonathan Saba negotiated the deal on behalf of Saban Films. WWE handled North American rights, with Voltage Pictures handling international sales.
A sci-fi epic starring Wesley Snipes and Seth Rollins. Now we just need Rollins to film an inspirational melodrama called Take It Home.