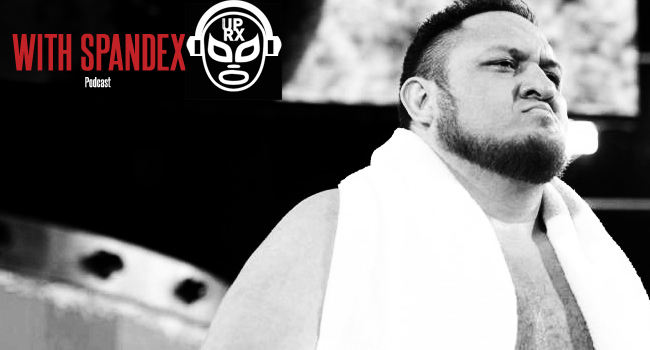 [threatening music intensifies]
Oh hey, no big deal, this week we talk to the Samoan Submission Machine Samoa Joe, one of the best pro wrestlers on the planet. We talk to Joe about his major role as the Predaking in the new Transformers: Power Of The Primes project, WWE's insane schedule as of late, the difference between hating Roman Reigns on an amateur level and hating him on a professional level, and more.
Seriously though, if you haven't kept up with this Transformers project, you need to fix that. It's that perfect combination of updated, modernized storytelling, and the classic look of the original G1 cartoon.
This week we're missing Bill, but John Salas of NBC Sports sits in to co-host and share his thoughts on the week that was WWE, and we fantasy book some hypothetical Money in the Bank ladder match winners. Let us know what you think of John down in the comments below, and also feel free to just type a bunch about the Transformers.
Also, make sure you send your thoughts and questions to withspandexpodcast@uproxx.com, because we'll read the best emails on the show, and we'll send you fun prizes in the mail.
You can follow McMahonsplaining on Twitter, along with With Spandex proper. Our theme song is by J.W. Friedman, who is great. You can subscribe to the podcast on iTunes, Google Play or you can stream the episode below or download it on Omny Studio.