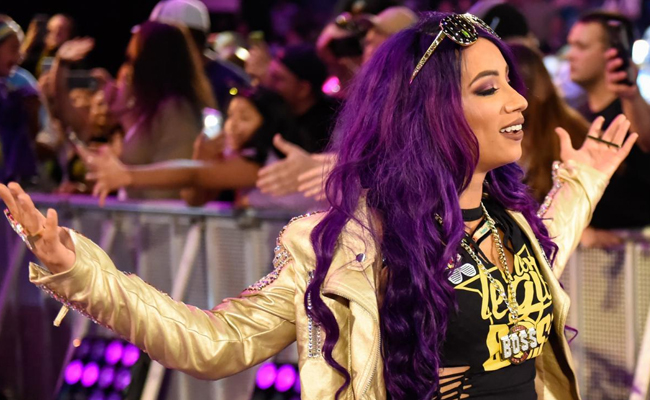 Just three days after Alexa Bliss was removed from the Mixed Match Challenge because of an injury on the day of the Season 2 premiere, the same thing has happened to Sasha Banks. In the official WWE video, Cathy Kelley is much less specific about Sasha's injury that she was about Alexa's, which ironically might mean it's more legit.
Sasha was meant to team with Bobby Lashley under the name Legit Dominance, but now he'll be partnered with Mickie James. Personally I'm a longtime fan of Mickie, at the same time it seemed like the silver lining to Alexa's departure from the tournament (and Alicia Fox's in Season 1) was the surprise inclusion of new talent who can use the opportunity to show audiences what they can do. That doesn't really apply to Mickie James, great as she is.
On the other hand, Lashley and James go way back as former Impact Wrestling stars. A team of veterans does make a lot of sense, and maybe the always-charming Mickie can draw some charm out of Bobby. Don't get me wrong, the Boss is extremely charismatic in her own right, but I'm not sure getting Bobby Lashley to put on a jacket and sunglasses would be pushing him in the right direction.
As for Sasha, here's hoping her injury's not too serious and she's back on her feet in time for WWE Evolution. Bayley would be awfully sad without her.