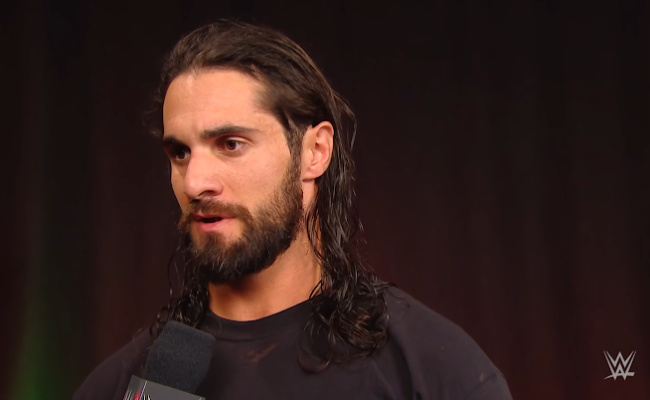 The exclusivity of WWE contracts means we never get to see current WWE Superstars face opponents from other major promotions, no matter how much we fans might fantasize about it. Of course the wrestlers themselves are free to fantasize too, and it's always interesting to hear which wrestlers outside of WWE have caught the attention of the ones within. In a recent Q&A at ACE Comic-Con in Chicago, Seth Rollins was asked about his non-WWE dream opponent, and his answer may not have been that surprising, but it was a good one.

Kenny and I worked in Ring of Honor for a short period of time together, but that was another lifetime ago, ya know what I mean? It was 6, 7, 8— it's probably 10 years at this point now so we never officially had a one-n-one match and the question was given to me, "If I can have a match with anybody outside of the WWE, who would it be?" and I think the obvious answer was Kenny Omega. He's one guy I've never faced one-on-one and I'm all about testing myself against the absolute best. Make no mistake about it, Kenny is one of the best in the world.
As reported by WrestlingInc (and thanks to them for the transcript), Rollins spoke about wanting a match with current IWGP Heavyweight Champion Kenny Omega, star of Being the Elite and All In as well as New Japan. Rollins' career in WWE seems solid and long term (despite some recent events), so we probably won't see him face Kenny at All In. Omega, for that matter, has been occasionally rumored to be coming to WWE, but he's probably got something else in his future. So it sadly seems unlikely that we'll see these two in the ring together, but we can at least imagine how good (and probably long!) the match would be.