Last month, Mike Kanellis asked for his release from WWE, saying he no longer wanted his daughter to, "see me come home defeated, sad and angry." On Monday, another WWE Superstar, Sin Cara, announced on Twitter that he too had requested his release, calling it one of the most difficult decisions of his life, and citing the lack of opportunities for advancement as the reason he's walking away.
Via Twitter: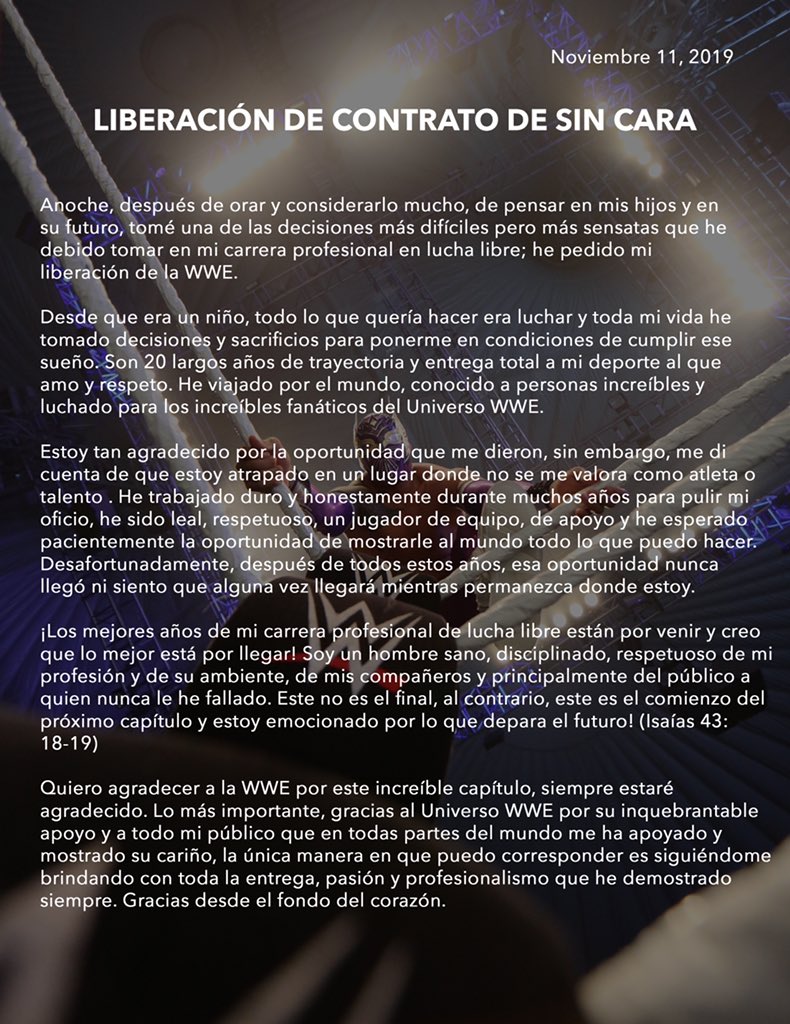 A partial translation:
"Last night, after praying and considering it a lot, thinking about my children and their future, I made one of the most difficult but sensible decisions I have had to make in my professional wrestling career; I have asked for my WWE release.

"Since I was a child, all I wanted to do was fight and all my life I have made decisions and sacrifices to put myself in a position to fulfill that dream. There are 20 long years of experience and total dedication to my sport that I love and respect. I have traveled the world, met incredible people and fought for the incredible fans of the WWE Universe.

"I am so grateful for the opportunity they gave me, however, I realized that I am trapped in a place where I am not valued as an athlete or talent. I have worked hard and honestly for many years to polish my trade, I have been loyal, respectful, a team player, support and I have waited patiently for the opportunity to show the world everything I can do. Unfortunately, after all these years, that opportunity never came or I feel that it will ever come while I remain where I am."
Sin Cara, known as both Incognito and Mystico during his pre-WWE years in AAA, and also known as Hunico in his unmasked WWE days, made his main roster debut as the character in 2011, temporarily replacing the original performer. When the original Sin Cara was released in 2013, this version of Sin Cara took over permanently. Cara's most recent appearance was a squash loss to Drew McIntyre on Friday's Raw taping from England, set to air on Monday night.
Fellow WWE luchador Gran Metalik quickly tweeted out his support.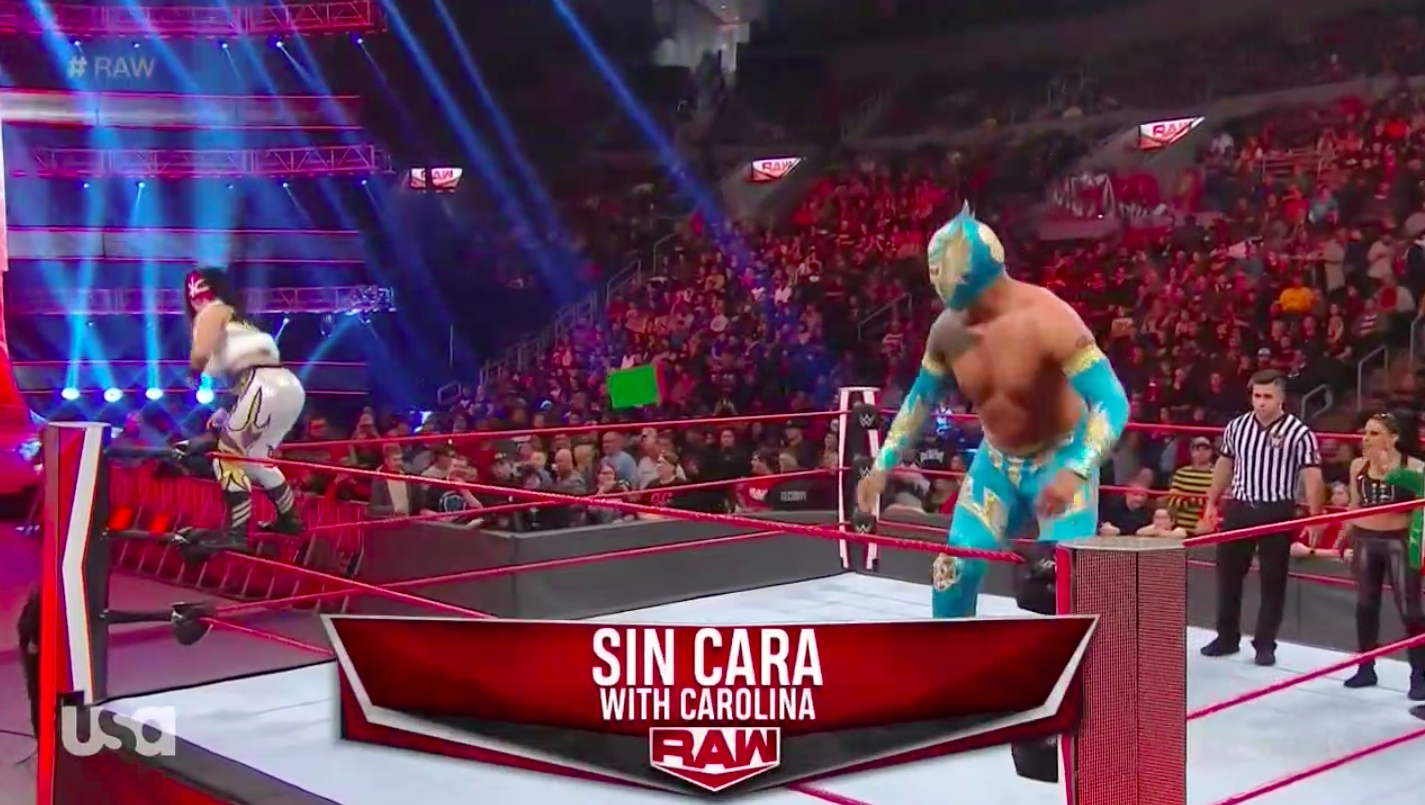 In a related story, Carolina (or "Catalina," depending on who you ask), the masked woman who appeared on a pair of Monday Night Raw episodes to back up Sin Cara in his feud with Andrade and Zelina Vega, will also no longer be appearing on Raw. She was already demoted as of Friday's taping, per the Observer, and was always intended to be a short-term character, although that's awfully short term.