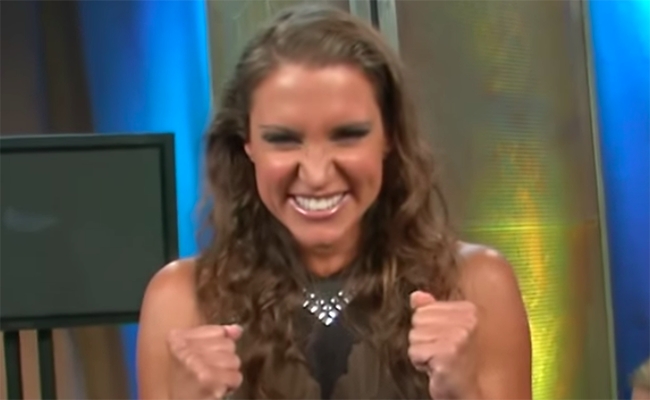 Somehow, the 2018 WWE Royal Rumble is already just a few days away. The most beloved gimmick match of all time makes its glorious return on Sunday, and for the first time ever, we're getting TWO of them.
Yes, after years of rumors and speculation, this year's event will bring with it the first-ever women's Royal Rumble match, where 30 women from Raw, Smackdown, NXT and elsewhere will compete in identical competition to the men for a title shot at WrestleMania 34. This is certainly a great way to kick off the Road to WrestleMania. Like, even more great than usual (which is always great).
Sort-of at the center of the first-ever women's Royal Rumble match has been Stephanie McMahon, who announced the big deal just over a month ago, but has been largely hands-off in the build-up since then. She has drawn criticism from some fans in the past for tending to put herself at the forefront of big and historical announcements regarding the women, although as the most predominant woman authority figure in the company, it tends to make sense.
On Wednesday, Stephanie took to Twitter to announce that she will play a very special part in the women's Royal Rumble match.

Yes, for the entirety of the women's Royal Rumble match, we will be treated to Stephanie McMahon on commentary. That means she will be ringside during the match, and subject to any amount of potential getting-into-it with any number of eliminated participants. Because WRESTLING LAW mandates that if an authority figure is at the announce table, there must be at minimum some vital jaw-jacking, perhaps leading to elimination or at least distraction during a key moment.
It's certainly entirely possible that nothing of note will happen, and Stephanie will just have a perfectly uneventful hour or so worth of calling a very cool and historic match. It's also equally as possible that the clock will count down to zero in anticipation of a new participant, and Stephanie will remove her blazer or whatever to reveal wrestling gear, and will enter the match as a surprise entrant. Maybe she'll even win the dang thing!
Start celebrating and/or collar tugging as you see fit, everyone!