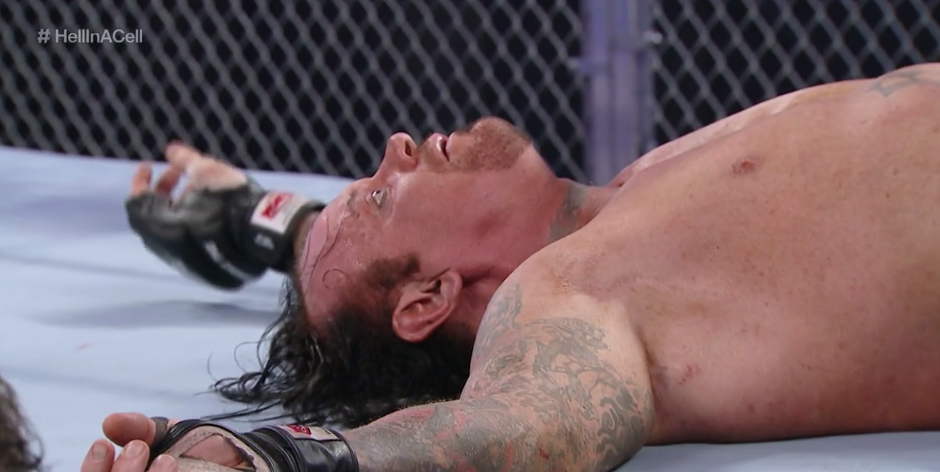 The wrestling community has been speculating about Undertaker's future for the past 15 years or so. But every year, he shows up at WrestleMania to put on a match that (usually) defies expectations. For a while, though, it was believed that he'd retire in his home state of Texas at WrestleMania 32. Retirement talk died down a bit when it was revealed that he'd be wrestling Shane McMahon, because the idea of ending his career against Shane McMahon just seems odd. There also seems to be a belief that he was holding out for a final match with John Cena — that would have happened in Dallas if Cena weren't hurt depending on whose reports you read.
PWInsider, though, is reporting that the people in the know at WWE aren't quite sure about Undertaker's future. He had a ton of family and friends at the show, which isn't so much an indicator of his intention to retire as much as it's a reflection of the fact he is from Texas and has friends and family close.
One thing from the match that has caused speculation is the fact 'Taker took off his gloves after the match. This may be symbolic of a farewell and a sign that this was the end for the Dead Man. Maybe we'll get an official retirement Monday night on Raw.
For my money? Undertaker sticks around for one more match against Cena at WrestleMania 33 in Orlando.