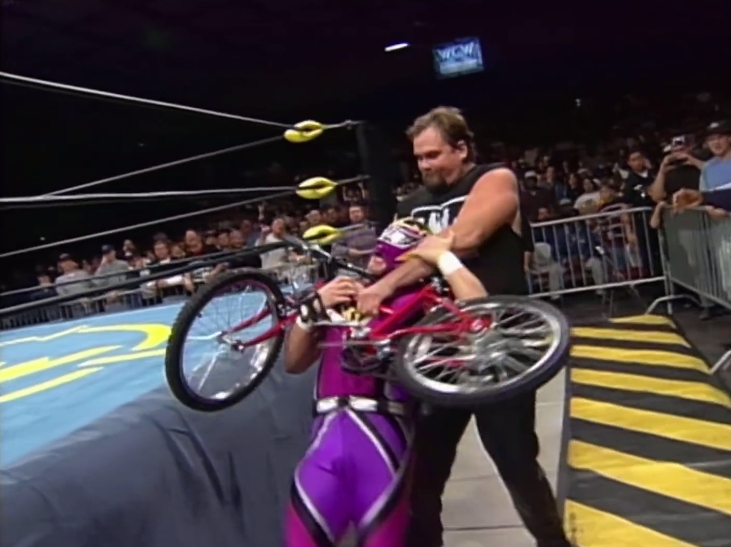 We were excited when they added the first two years of Thunder to WWE Network recently, but here's even better news: according to WWE Network News, "the mothership" WCW Saturday Night is coming to the service very soon.
On Monday, April 2nd, WWE Network will add a large amount of WCW Saturday Night to the service! All we can say for sure right now is that the episodes will begin in 1992 and the show will be given a separate section away from its predecessor World Championship Wrestling. While we won't be able to confirm for sure until later in the week, it seems quite likely that this will be another extra large 100 (or more) hour upload. This would bring the show comfortably into 1994.
For those who don't know, Saturday Night was actually the flagship show for the company for years until WCW Monday Nitro debuted in September of 1995. Episodes added will feature half a dozen title changes, one of Ric Flair's World Heavyweight Championship wins, and more Sgt. Buddy Lee Parker matches than you can shake a nightstick at. If you're like me and have been missing that sweet Buck Quartermain, The Gambler and Disorderly Conduct content in your life, it's time to celebrate.
Now to figure out where the hell Big Bubba got that bicycle.