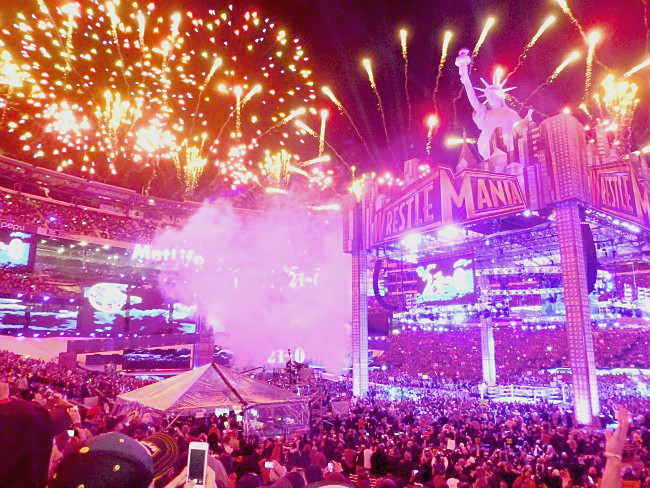 The rumors started up in November and continued throughout February, but now an announcement from WWE has made it official: WrestleMania 36 is headed back to Florida, and will take place in Tampa, Florida, at Raymond James Stadium, home of the NFL's Tampa Bay Buccaneers.
So yes, that means WrestleMania is going to run in a stadium with an enormous pirate ship, and yes, Kairi Sane is going to have the best WrestleMania entrance you've ever seen.
Check out the official announcement below.
The report from the Tampa Bay Times:
For all the spectacles ― from Super Bowls to Frozen Fours ― his group has helped the bay area land, Rob Higgins had a white whale frothing and flourishing in the sports/entertainment expanse, eluding his dogged pursuit.

For 10 years, the Tampa Bay Sports Commission's indefatigable executive director couldn't quite snag a WrestleMania. Until now.

"I would say it's probably the biggest event that we haven't had the opportunity to host yet," Higgins said Wednesday, "so this is why this is such an incredible announcement for our hometown."

That announcement arrives later this morning, when Higgins, other local leaders and officials from World Wrestling Entertainment confirm that WrestleMania 36 will be held at Raymond James Stadium on April 5, 2020.
And here's your logo:
This will be the fourth WrestleMania in Florida in 12 years; two in Orlando (24 and 33), one in Miami Gardens (28), and now one in Tampa. The most recent pay-per-view to come to Tampa was Battleground in 2014.