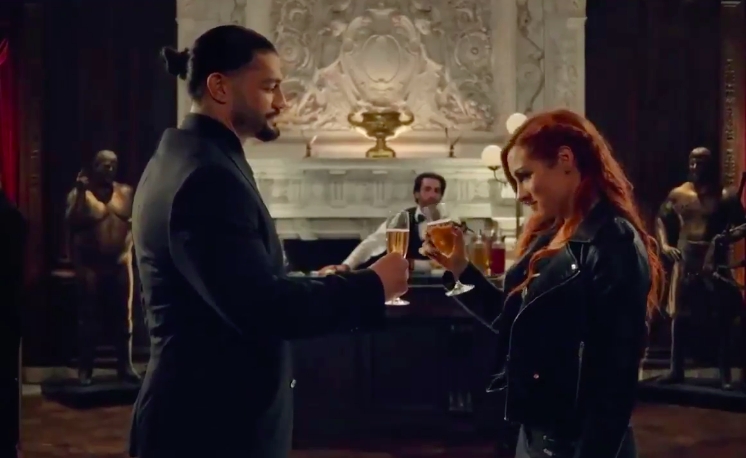 The first images from the upcoming WWE 2K20 video game dropped last week with the tease of more information arriving on Monday, August 5. Thanks to the Internet — or someone who knows how to viral market pretty well — that information has arrived a day early, thanks to a leaked trailer featuring game footage, a mansion full of WWE Legends, and a cover reveal.

If you were hoping Becky Lynch would make the cover, you'll be happy. Mostly. Per the following commercial leak, which you can watch below, The Man will be sharing the cover with a Big Dog, as Becky Lynch and Roman Reigns are your 2K20 cover athletes.
The cover teaser: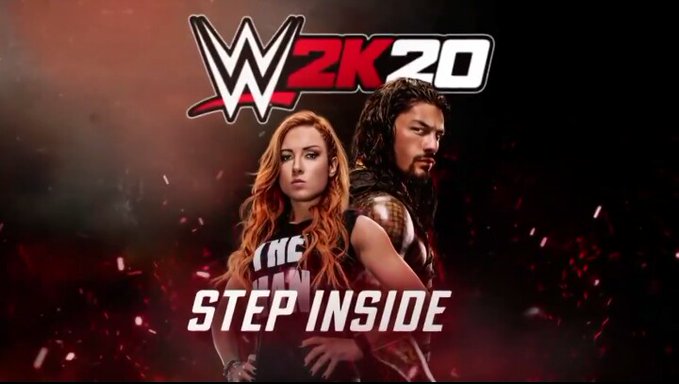 Good to see Lynch getting center stage on the cover, even if she has to share. At least people who actually work there got the cover, and we didn't get the same shot featuring Rousey and Lesnar.
We expect more information to drop tomorrow with the formal announcement, but as for now we're mostly just happy that The Velveteen Dream's already getting invited to WWE Legend mansion parties alongside Stone Cold Steve Austin, Shawn Michaels, and Hulk Hogan. And speaking of Hulk, here he is getting treated like The Help by The Man, preserved forever in GIF form.