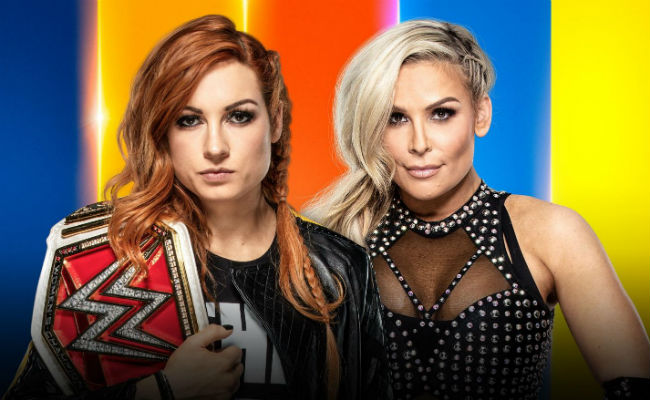 With their biggest PPV of the summer coming up on Sunday, WWE announced a new stipulation for the Raw Women's Championship match at SummerSlam. Since Natalya won a fatal four-way to become number one contender to Becky Lynch's title, the two women have been attacking each other with their submission finishers as well as trash talk.

Backstage at last week's Raw, Natalya brought up the possibility of their match becoming a Submission Match, and now it is officially that.
Natalya was already clearly chosen to be Lynch's opponent for this show because SummerSlam is in Toronto, and Natalya is from Canada as well as part of the Hart Family Canadian wrestling dynasty. Now, even though fans could already guess this match would probably end in a Dis-Arm-Her from Lynch or a Sharpshooter from Natalya, this match stipulation places even more importance on the submission move most closely associated with the Harts.
In addition to Natalya challenging for the Raw Women's Championship, two other SummerSlam 2019 matches put Canadians in the spotlight. Hero of the people Kevin Owens will face Shane McMahon in a match that, if he loses, he has to quit WWE, and Trish Stratus will return to the ring in her home town to wrestle Charlotte Flair.